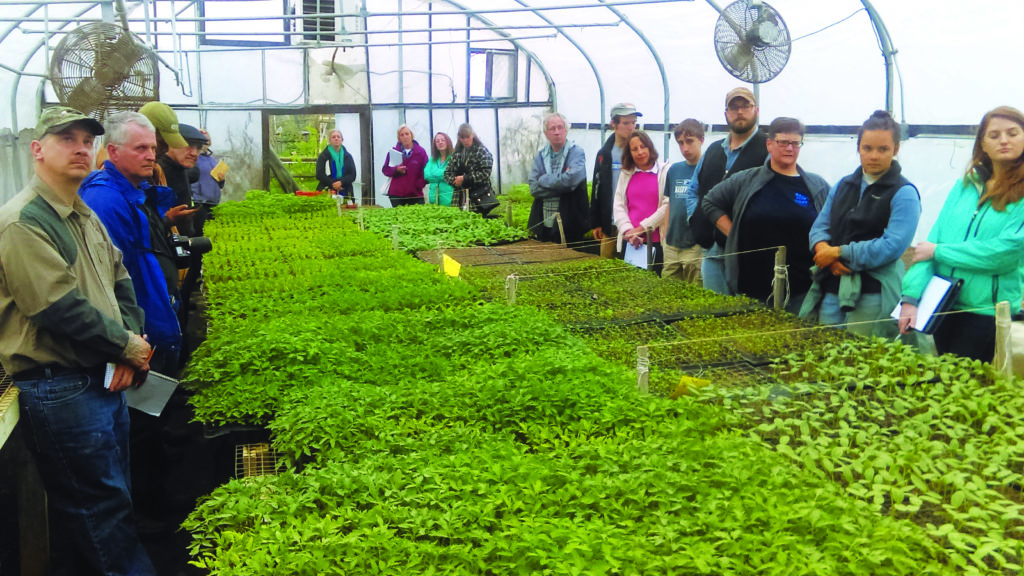 The Collaborative Regional Alliance for Farmer Training—more commonly known as CRAFT—began over twenty years ago in New England when a network of farmers began hosting informal farm tours and educational events for their interns, apprentices, and employees. These events helped beginning farmers learn about the growing methods and sustainability principles guiding the physical work they were doing each day. Since then, a number of state and regional CRAFT networks have formed across the country.
We partner with Penn State Extension and PA Women's Agricultural Network to offer a full calendar of diverse CRAFT events located on working or educational farms in southeastern and western Pennsylvania. Each event is hosted by a farmer, or group of farmers, who conduct a farm tour focused on a specific topic. CRAFT events offer valuable opportunities to learn from your peers, and to see firsthand the unique farming models they've developed over years of trial and error.
Here's a quick Q&A to learn more about CRAFT.
Who are CRAFT events for?
CRAFT events are open to everyone. While they are designed for beginning and aspiring farmers, they nonetheless provide valuable opportunities for more experienced farmers to glean insights from other successful farming operations.
Note: We also offer more advanced workshops and farmer-to-farmer events outside of CRAFT. Take a look at our full calendar of workshops and events. 
What can I expect to learn from CRAFT events?
Our CRAFT events are designed to expose attendees to a number of different production systems and scales—from orchards and vegetable farms, to pastured poultry and diversified grazing, and everything in between. You'll have the opportunity to tour an established farming operation and ask farmers questions about their production systems.
Each CRAFT event is focused on a particular topic. Some examples of topics include season extension, indoor seed propagation, integrating pasture-raised laying hens on a vegetable farm, growing tomatoes in a high tunnel, multi-species grazing, farm startup, and on-farm fertilizer production.
How do I know when CRAFT events are happening?
All upcoming events are listed here on our website. Subscribe to our email list to get notified about upcoming events.
How much do CRAFT events cost?
All of our CRAFT events are free!
Where are CRAFT events taking place?
Currently, CRAFT events generally take place in eastern and western PA. We host a variety of
How can I host or facilitate CRAFT events?
If you are interested in being part of the CRAFT network, either as a host farm or as a facilitating organization, or if you would like to organize a network in your part of the state, please contact us. We would be happy to work with you!