Climate-Smart Farming & Marketing Program
Engaging in Community Science & Practice
from Maine to South Carolina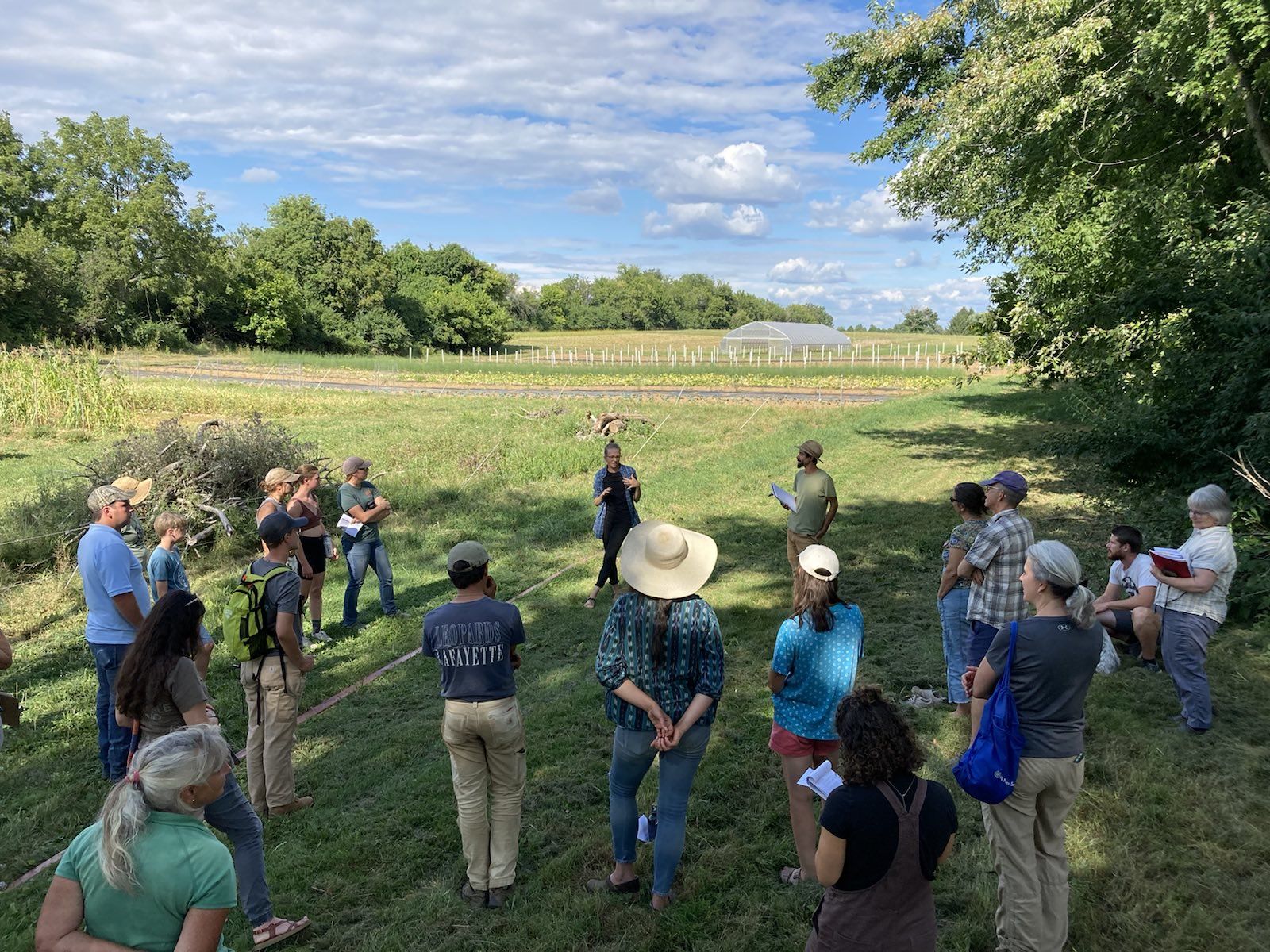 Farmers are key players in the global strategy to address the climate crisis.
---
So are their customers.
That's why Pasa Sustainable Agriculture and partners are beginning work to directly support farmers in 6 major watersheds across 15 states and on lands stewarded by tribal nations and Indigenous farmers in the same geographic region.
This program will assist farmers who want to implement climate-smart practices, collect data on the impacts, and open up new markets.
We believe that a deepened understanding of the environmental benefits of regenerative farming practices will empower farmers to educate customers about their role in growing climate-solutions.
This material is based upon work supported by the U.S. Department of Agriculture, under agreement number NR233A750004G025.
Support climate-conscious farmers
We will provide technical assistance and financial support to help farmers across the Northeast and Eastern Seaboard implement regenerative practices such as agroforestry, prescribed grazing, planting cover crops, and reducing tillage.
Measure environmental benefits
Through Pasa's Soil Health Benchmark Study, farmers will engage in community science and help to clearly identify environmental co-benefits of climate-smart practices, by measuring factors like water quality, soil health, and ecosystems resilience.
Grow informed consumer demand
We'll provide marketing strategies to help farmers communicate the benefits of these practices to customers, and develop tools to help climate-conscious consumers find climate-smart farms near them.
We will accomplish these goals by:
---
• empowering farmers with a deepened understanding of the economic and environmental benefits of climate-smart practices
• advancing adoption of climate-smart practices on working farms and forest lands
• tracing climate-smart carbon benefits through the supply chain, from farm to plate
• engaging farmers in community science through our Soil Health and Financial Health Benchmark Studies and peer-to-peer learning cohorts
• promoting equitable participation of farmers including smallholders, early adopters, and those who have historically been underserved
• supporting Indigenous communities to teach traditional climate-smart practices to their peers
• helping farmers educate their customers and increase markets for climate-smart commodities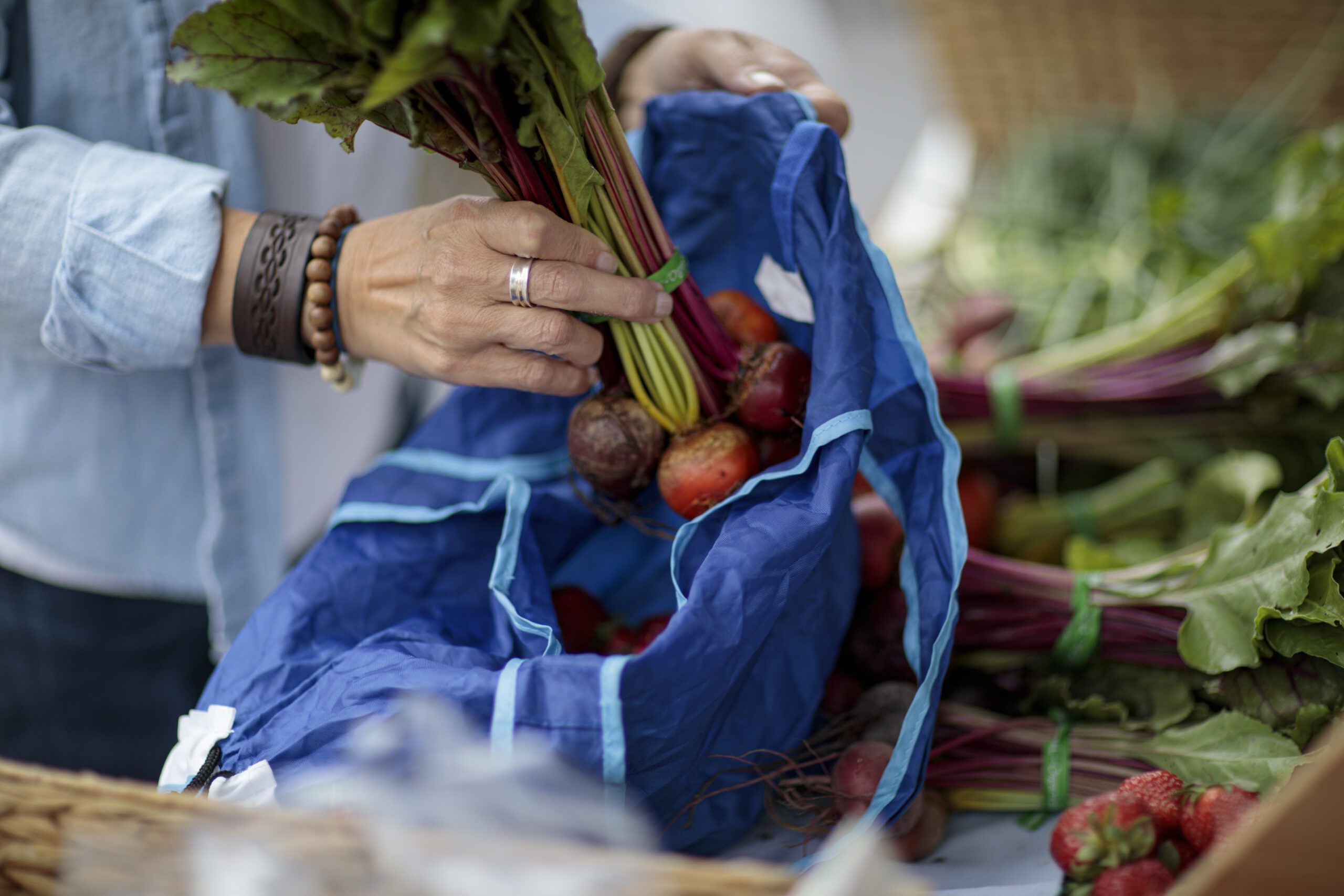 This program will have long-lasting impacts:
1,275+ climate-smart projects will be implemented

across the region

 farmers will have a regional network for peer-to-peer learning
 a learning library of regional Indigenous farming practices will be established
partner organizations will have increased capacity to provide technical support
farmers will have quantifiable metrics on economic and environmental benefits of

climate-smart farming;

buyers will have increased access to and support for climate-smart farms

.
From Maine to South Carolina
This program aims to serve 2,000 farmers across the Northeast and Eastern Seaboard, so our partnerships will be key.
Partners
Pasa Sustainable Agriculture, Maine Farmland Trust, Maine Organic Farmers & Gardeners (MOFGA), NOFA-VT, NOFA-MA representing CT, MA, NH, RI and the Pocasset Pokanoket Land Trust (PPLT), Community Involved in Sustaining Agriculture (CISA), NOFA-NY, Ramapough Culture and Land Foundation, NOFA-NJ, Future Harvest, Carolina Farm Stewardship Association, and technology partners Farmier, OpenTEAM, and OurSci.
---
Are you a farmer interested in support for climate-smart practices, but outside of this region?
Visit USDA's interactive dashboard of Partnerships for Climate-Smart Commodities to find a program in your area.
What's involved for farmers who participate?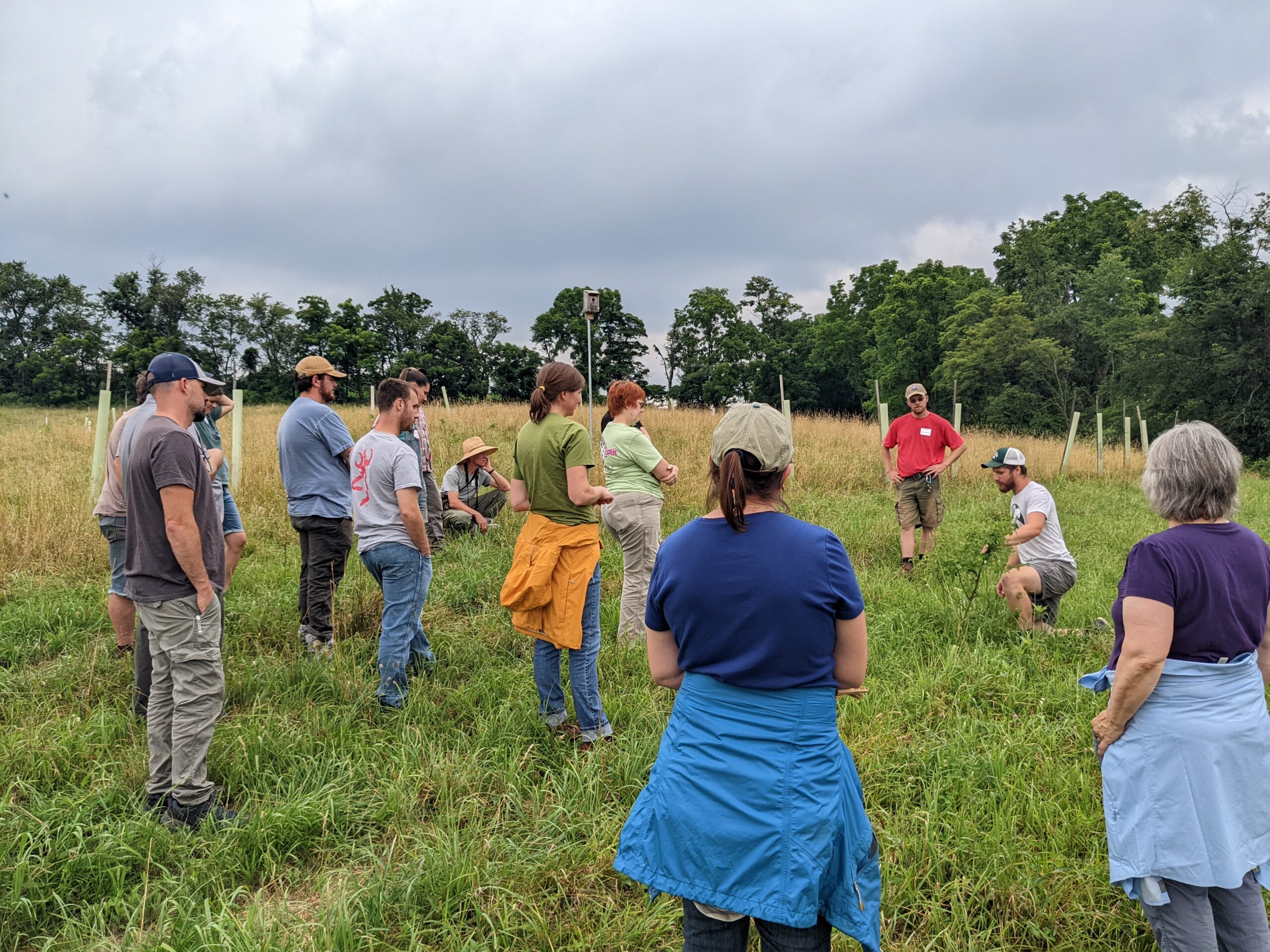 Farmer participants will receive:
technical assistance for implementing climate-smart farming practices
financial support for plantings and equipment
marketing support
access to peer-to-peer learning networks

insights about your farms soil health, water quality, carbon resilience, and other metrics
Think this program could work for your farm?
Let us know you're interested!
Fill out this interest survey providing a few details about you, your farm, and practices, research, and support you're interested in.
Farmer interest survey
This material is based upon work supported by the U.S. Department of Agriculture, under agreement number NR233A750004G025.
What are climate-smart farming practices?
Conventional agriculture is one of the largest contributors to global carbon emissions. At the same time, farmers are dealing with many of the most immediate impacts of the changing climate.
Climate-smart agriculture encompasses practices that work to either mitigate climate-change by reducing carbon emissions or to help farms and communities adapt to increasingly extreme weather. These include production strategies like agroforestry, prescribed grazing, planting cover crops, managing nutrient inputs, reducing tillage, and other conservation farming methods demonstrated to improve soil health and climate resilience.
Many of these practices have their roots in Indigenous farming methods.
Which climate-smart practices does this program support?
The following is a list of practices supported by this program. 
The three-digit code after each practice indicates the corresponding Natural Resource Conservation Service (NRCS) practice standard. Click here to find a comprehensive list of these standards and learn more about each practice. 
Alley cropping (311)

Contour Buffer Strips (332)

Cover Crop (340)

Conservation Cover (327)

Conservation Crop Rotation (328)

Residue and Tillage Management, No-Till (329)

Residue and Tillage Management, Reduced (345)

Forest Farming (379)

Windbreak/Shelterbelt Establishment (380)

Silvopasture (381)

Fence (382)

Field Border (386)

Riparian Herbaceous Cover (390)

Filter Strip (393)

Grassed Waterway (412)

Hedgerow Planting (422)

Mulching (484)

Pasture and Hay Planting (512)

Livestock Pipeline (516)

Prescribed Grazing (528)

Range Planting (550)

Stripcropping (585)

Nutrient Management (590)

Vegetative Barrier (601)

Herbaceous Wind Barriers (603)

Tree/Shrub Establishment (612)

Watering Facility (614)

Upland Wildlife Habitat Management (645)
Explore resources on climate-smart practices on Pasa's website →
Can Farming with Trees Save the Food System?
---
Civil Eats covers a broad range of agroforestry practices, which can pull carbon out of the atmosphere and build farm resilience as the climate changes.
Climate Change Prompts Farmers to Adapt Crops & Businesses
---
Allegheny Front covers how some farmers are shifting their practices to adapt to the changing climate, and work to keep it from getting worse.
Majority of Pasa Climate-Smart Funds Will Go Directly to Farmers
---
Lancaster Farming covers how $55 million awarded to Pasa Sustainable Agriculture by USDA will be used to study and promote the widespread adoption of farming practices that reduce or sequester carbon emissions.
We're hiring!
Join a passionate team working to support a diverse group of farmers in growing a healthier planet.
See available positions