First-Ever Pa. Farm Bill Strives to Grow & Protect Farmers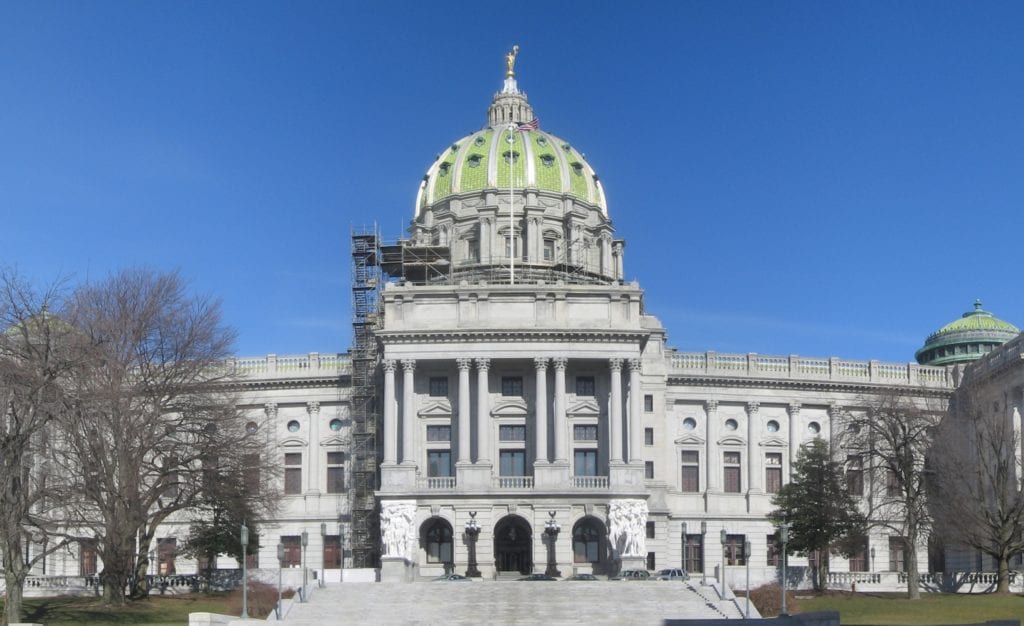 By Hannah Smith-Brubaker, Executive Director
On February 14th, at a dairy farm in Dauphin County, I had the great pleasure of attending Governor Tom Wolf's release of the first-of-its kind Pennsylvania Farm Bill. Gov. Wolf's plan aims to "invest more than $24 million in Pennsylvania's agriculture industry to grow opportunities and resources, remove barriers to entry, and cultivate future generations of leaders within agriculture."
Amplifying recent gains for sustainable agriculture and family farmers after the December passage of the federal 2018 Farm Bill, the Pennsylvania Farm Bill homes in on several areas seen as a priority to the state. This would include:
Supporting the development and succession of agricultural businesses by helping farmers create business plans, transition plans, and succession plans, and by providing tax exemptions for farmers who transfer preserved farmland to qualified beginning farmers;
Supporting the state's dairy industry and growing animal agriculture sector by investing in research and development, technical assistance, organic transition assistance, value-added processing, and marketing grants, as well as by expanding access to meat processing inspections and facilities through reimbursement and subsidy programs;
Supporting conservation and improving business opportunities for farmers by providing financial and technical assistance to help farmers protect and enhance natural resources, by amending the Ag Area Security Act to permit subdividing preserved farms that are diversifying their businesses, and by repealing audit provisions that are considered unnecessarily burdensome for agricultural cooperatives;
Supporting the state's future agricultural leaders and workforce by reestablishing the Agriculture and Rural Youth Organization Grant Program to increase knowledge about the agricultural landscape in the commonwealth, and by funding the Pennsylvania Farm-to-School Grant Program to increase youth exposure to agriculture;
Supporting agriculture infrastructure by increasing funding for responding to agriculture disasters or agricultural pest and disease threats;
Supporting making Pennsylvania the nation's leading organic state by providing additional funding for the PA Preferred Organic Initiative, the Homegrown by Heroes Program for farmer veterans, and the state's Specialty Crop Block Grant Program, as well as by improving agricultural infrastructure in urban areas.
We applaud the Pennsylvania Farm Bill and the important assistance it would provide for beginning and established farmers in our state, as well as its attention to advancing conservation programs and sustainable agriculture initiatives. We will be following the progress of the bill closely, and examining how we can help advance its passage and implementation.
If the bill's efforts are important to you and you would like to make sure they get funded in next year's budget, we encourage you to contact your state legislators today to voice your support.
Related posts
Take action: Add your voice to the 2023 Farm Bill conversation
Read more »