Our 7th Annual Dairy Dash 5K will be held on September 28th, 2019.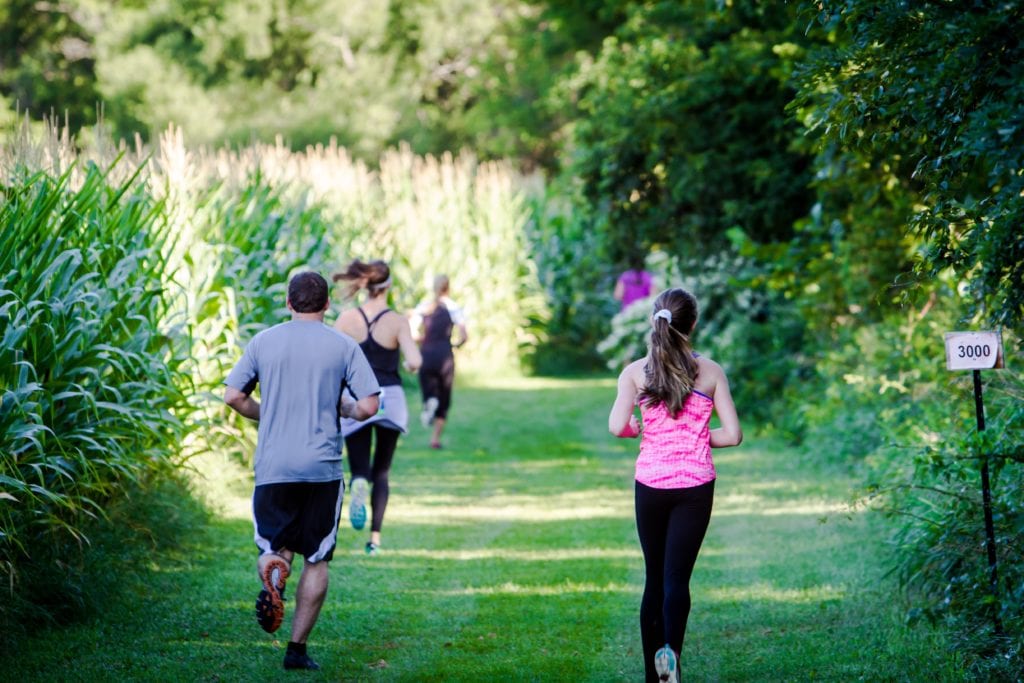 The Dairy Dash 5K is a 3.1-mile loop within the scenic Lambs Creek Recreation Area. The event is open to all who want to support sustainable farming education and research while enjoying a refreshing run or long walk with the good company of friends, family, or colleagues.
We invite runners, walkers, strollers, and baby joggers. Bicycles, skates, and pets are not permitted.
The race is chip-timed—real-time race results are provided to runners via text, Facebook, or Twitter.
Water is available, and refreshments will be provided after the race—including Milky Way Farms chocolate milk!
Ample free parking is available.
All proceeds from the event benefit the Shon Seeley Legacy Fund for Sustainable Farming Education.
Want to participate? Join our email list to stay in the loop about this and other events.
Become a "Friend of the Dairy Dash"
By donating $100 or more, you'll become a Friend of the Dairy Dash.
Become a Friend of the Dairy Dash
Become a sponsor
We have several sponsorship levels available to promote your business, group, or cause.