About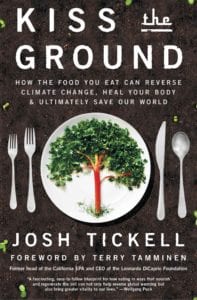 Josh Tickell is a Sundance-award-winning film director, bestselling author, and thought leader in the fields of youth, climate, and alternative energy. In 1997, Josh's vividly painted "Veggie Van" made headlines across the United States as it picked up used frying oil and turned it into fuel. His subsequent movie, Fuel, went to theaters globally and was shown in the White House.
Josh is the author of Kiss the Ground: How the Food You Eat Can Reverse Climate Change, Heal Your Body & Ultimately Save Our World and Revolution Generation: How Millennials Can Save America & the World (Before It's Too Late). He is also the co-director and producer of upcoming documentaries based on these books.
Keynote presentation (Thursday, February 6)
Activism & Regeneration
We get it—soil can sequester carbon, generate abundant food, and stabilize the climate. Now, how do we get everyone from the United Nations to your town commissioner (and the President) to get it too? Drawing on over three decades of environmental activism, Josh Tickell will provide new insights, tools, methods, and takeaways for building a successful regenerative moment—from the micro local scale, to the global scale. Learn to cut through the red tape and make your regenerative voice heard.
Support provided by Nutiva.