Keeping good body condition on a 100-percent grass diet can be difficult for a cow, which is why optimal forage quality is essential.
At this pasture walk, we'll discuss how cows can not only survive, but thrive on grass-based diets. You'll learn about the qualities of different forages, and how each of them contribute to cow health.
The pasture walk will be led by Dr. Sylvia Abel-Caines, the staff ruminant nutritionist for Organic Valley/CROPP Cooperative, and farmer John Meglich from Little Crick Farm, who has been practicing rotational grazing since the 1990s and managing a 100-percent grass-fed herd since 2005.
John frequently experiments with different perennial and annual forages in his pastures, working to optimize his herd's performance. Weather permitting, attendees will have an opportunity to tour John's 2018 forage trial plots, planted in conjunction with King's Agriseeds.
Little Crick Farm is a year-round, certified-organic dairy, managing approximately 70 cows on 200 acres of pasture.
Speaker information
Dr. Silvia Abel-Caines is a veterinarian with a PhD in Ruminant Nutrition. She is a certified grazing planner, and aims to address animal health and productivity through balanced nutrition. Combining the knowledge from experienced organic farmers from around the world and her technical training and research, Dr. Silvia Abel-Caines travels and presents widely, providing practical technical information that highlights the link between health and nutrition for both humans and animals.
John Meglich has been practicing rotational grazing since the 1990s and managing a 100-percent grassfed herd since 2005.
Questions?
Take a look at our frequently asked questions about our workshops and events. Otherwise, please contact this event's coordinator, Aaron de Long, by email at aaron@pasafarming.org or by phone at (814) 349-9856 x25.
Event partners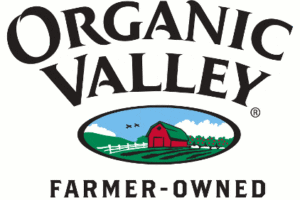 8/14/18 Forage Quality & Cow Health
Sorry, this form is not yet available.