Agroforestry—intentionally planting or managing perennial tree and shrub species within an agricultural system—can enhance land stewardship, meet conservation goals, and increase and diversify income. Explore the principles of agroforestry at Anthill Farm, which has been putting these principles into practice for over a decade.
Situated on 35 acres of wooded and open land, Anthill Farm produces annual and perennial fruit and vegetables. Anthill farmers Sky and Monique Ballentine have been managing the landscape for over ten years. They both have a background in permaculture, and have gained additional experience with Mark Shepard and Jean-Martin Fortier. During this workshop, Sky will explain how different cropping systems on the farm have evolved over time, and how they might change in the future.
Joining Sky in presenting at this workshop, will be PA Department of Conservation and Natural Resources forester Tracey Coulter and farmer/agroforestry practitioner Erik Hagan, two of the founding members of the Northeast/Mid-Atlantic Agroforestry (NEMA) working group.
This workshop is suitable for farmers interested in incorporating perennial species into their annual production, for landscape managers interested in increasing the productivity of their riparian buffers and landscape in general, and others looking to gain a deeper understanding of agroforestry practices.
Speaker information
Anthill Farm is designed to be a productive landscape that supports the web of life. Communities of food producing plants planted in an agroforestry type framework include plantings of chestnut, hazelnut, and asian and european pear, as well as herbs, brambles, and about four acres of annual vegetables in the alleyways between the trees.
Tracey Coulter is the Agroforestry Coordinator for the PA Department of Conservation and Natural Resources (DCNR). Coulter focuses on agroforestry and watershed programs, including leading the DCNR's agroforestry program, which helps private landowners establish trees on agricultural lands while protecting surrounding ecosystems. Coulter's work includes promoting forest farming (growing crops under tree canopy) and establishing windbreaks and vegetative buffers. Watershed conservation is also a critical part of Coulter's effort. Working closely with the Chesapeake Bay Program Forest Workgroup, her office finds opportunities to expand watershed protection into upland areas.
Erik Hagan is the Northeast/Mid-Atlantic Agroforestry Professional Development Project Coordinator and is working with USDA Agricultural Research Service as a graduate student at Penn State, researching the interface between farm management practices and water quality in riparian zones in the Chesapeake Bay. Prior to relocating to Pennsylvania, Erik was the South Puget Sound Small Farms Specialist for Washington State University Extension and Mason Conservation District in Olympia, WA.
Cost
Member: $15
Non-member: $20
Questions?
Take a look at our frequently asked questions about our workshops and events. Otherwise, please contact this event's coordinator, Aaron de Long, by email at aaron@pasafarming.org or by phone at (814) 349-9856 x25.
Event partner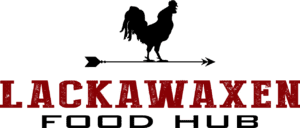 8/15/18 Agroforestry in Practice
Sorry! This event has reached maximum capacity. We are UNABLE to accept walk-ins for this event. Please contact Aaron de Long for more information.