Who attends our conference?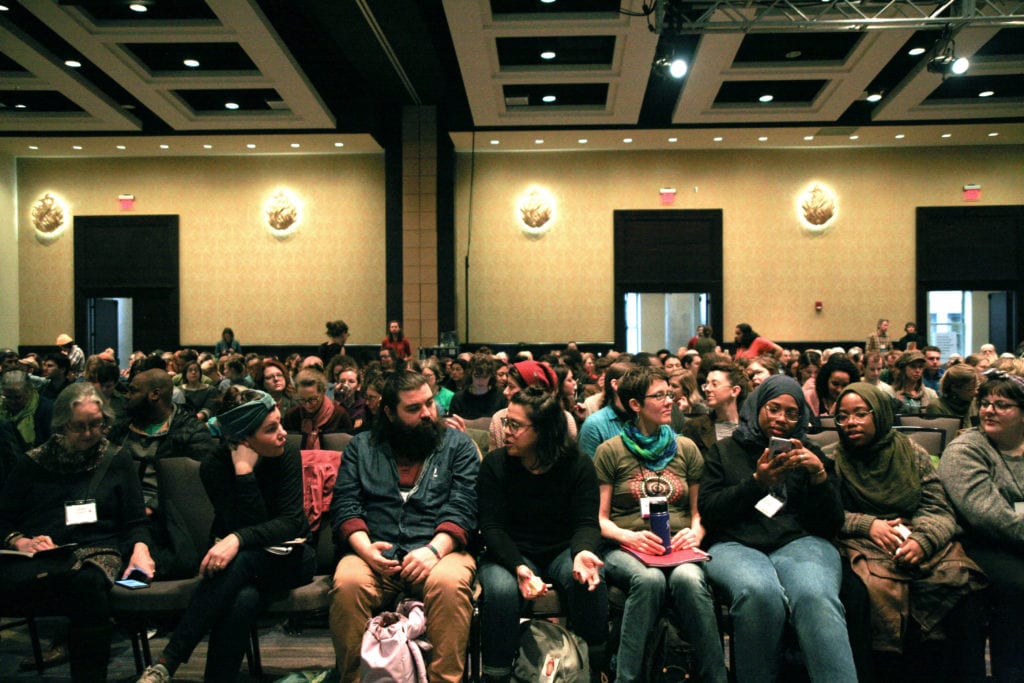 Our annual conference draws 2,000+ farmers, food system professionals, educators, advocates, market managers, homesteaders, and others who are passionate about building a better food system.
Over 80 percent of attendees grow, raise, and produce a variety of agricultural goods—from vegetables and fruit, to cattle and poultry, to grain and industrial hemp, to cheese and cider—for commercial and personal use.
Sixty percent of attendees are current or aspiring farmers.
Farmer attendees o

perate at scales that run the gamut from urban farms and market gardens, to farms that span several thousand acres, and everywhere in between.