Vietnam-era military air compressor for sale
Details
Posted: Mon, November 25, 2019
$600.
Chesterfield, NJ
sale
Phone Number: 609-954-8960
Email: jamesfkinsel@gmail.com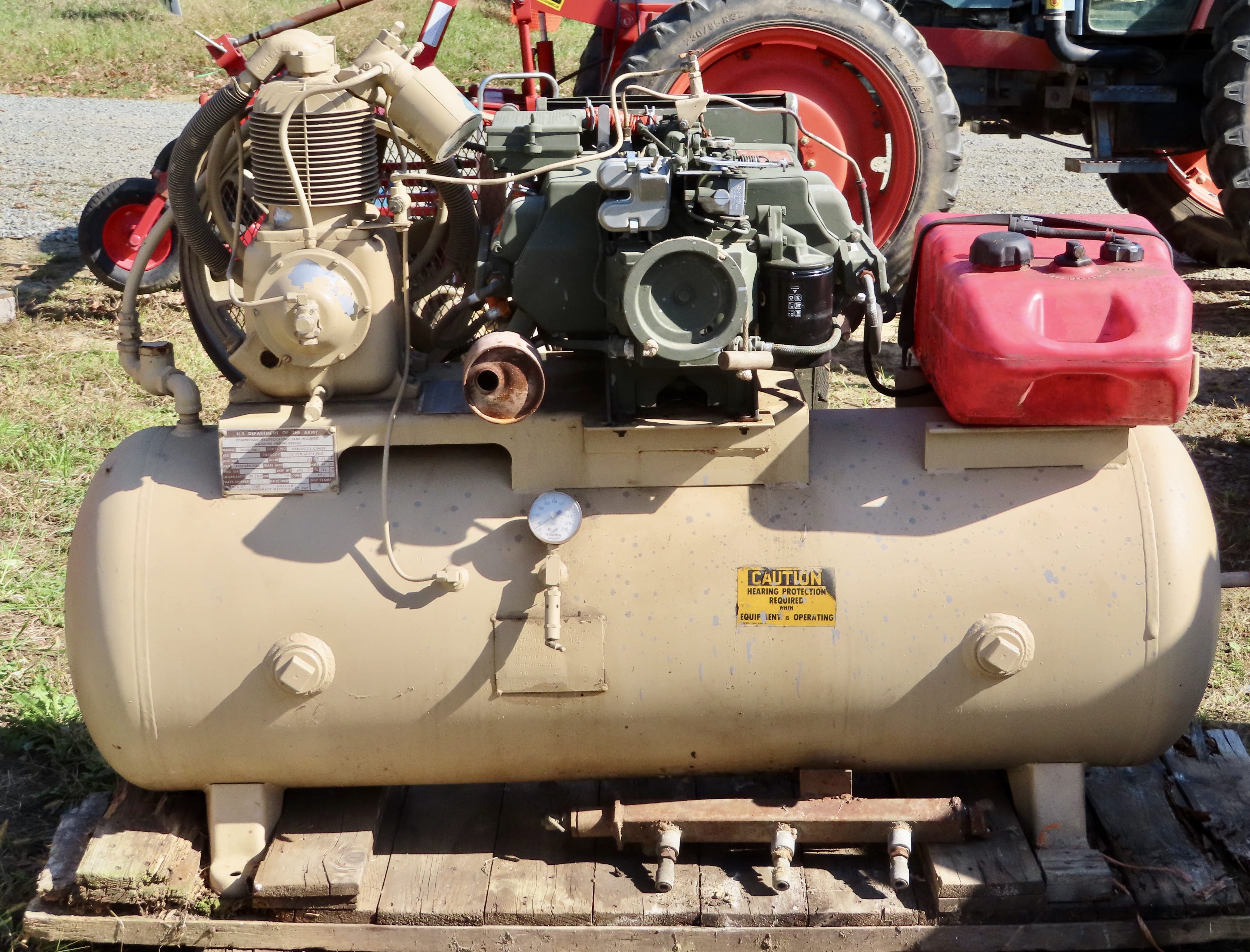 Vietnam-era military air compressor from 1975 with newer engine from 1990. 15cfm at 175psi. Works great. Engine is a 4A032-4 4 cylinder air cooled. I do have the original gas tank, but it has a crack on the bottom so we substituted a 5 gal plastic tank. Includes spare engine which I assume is not working and the technical manual. he air compressor is rated for 175 psi, pull start.