Vegetable Field Crew jobs at Chickadee Creek Farm
Details
Posted: Thu, January 19, 2023
$16-$20/hr with matching 401K
Pennington, NJ
job
Email: chickadeecreekfarm@gmail.com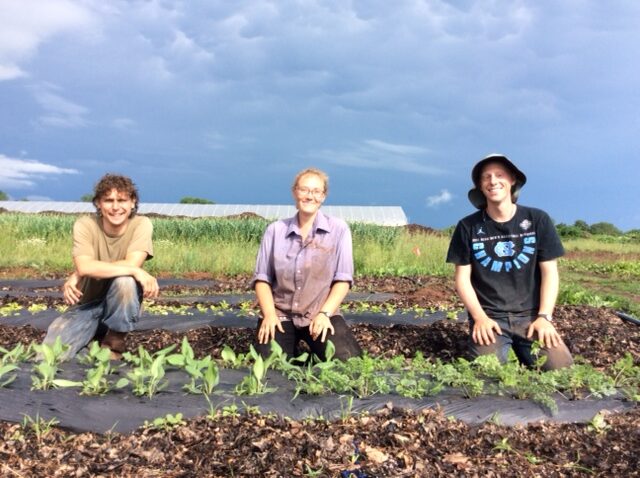 We are a 15 acre woman-owned, certified organic vegetable farm. Now in year 14, we sell to a 900 person CSA and at 6 farmers markets. The farm is fairly mechanized with a focus on efficiency and shared profitability. Our field crew has ten people on it and we are hiring for three open positions in 2023.
While applicants with at least one year experience on a veggie farm will have preference, we are interested in anyone enthusiastic and trainable. Being physically able to lift 50 lbs regularly, to work kneeling and bending over, and maintain energy in all weather conditions is required. The position includes planting(by hand and tractor), weeding (by hand and with hand tools, though we mostly weed with tractors), and a lot of harvesting, pruning and care of high tunnel tomatoes/cucumbers/ginger/peppers and winter greens, washing, packing, and market preparation.
Positions run from the beginning of April-end of November, and hours are 7am-5pm with a one hour lunch break Monday-Fri for most of the season. Alternative start/end times and seasonality can be arranged, and winter hours are available to those who have worked a summer season with us. We also have two college-break positions open that run from late May through mid-August.
Please see https://chickadeecreekfarm.com/work-with-us/ for more details and application instructions.