Unusual Fruit Orchard Assistant Needed!
Details
Posted: Wed, April 27, 2022
$15/hr
Mechanicsburg, PA
job
Phone Number: 717-612-8914
Email: tim@threefold.farm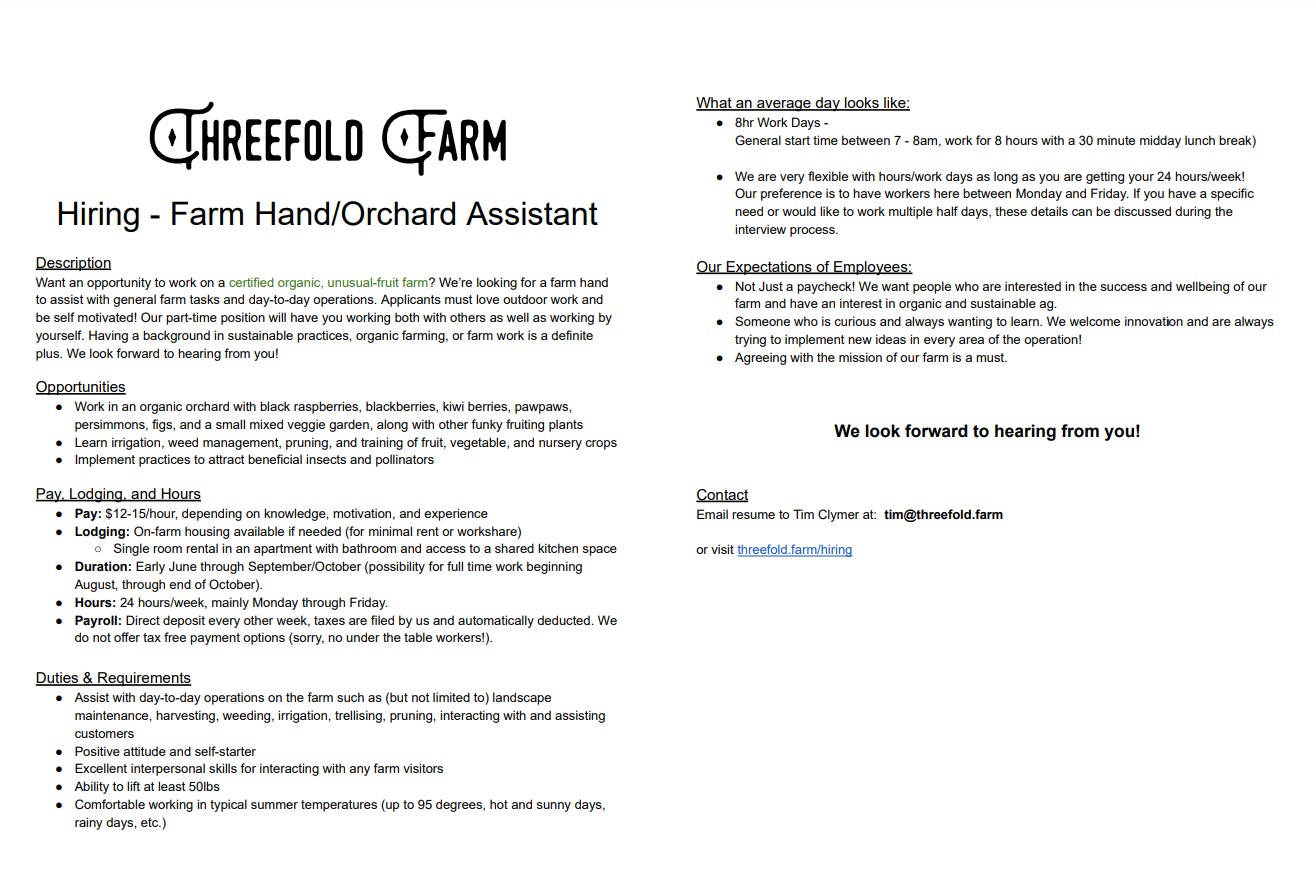 Want an opportunity to work on a certified organic, unusual-fruit farm? We're looking for a farm hand to assist with general farm tasks and day-to-day operations!
Applicants must love outdoor work and be self motivated. Our part-time position will have you working both with others as well as working by yourself.
Having a interest in sustainable practices, organic farming, and farm work is a must, experience in these things is a plus. We look forward to hearing from you!
Check out our website at threefold.farm to learn more about our funky fruits and our Climate Battery (geothermal) greenhouses!