Details
Posted: Thu, January 19, 2023
$16.55 starting wage
Shoemakersville
job
Phone Number: 4846024812
Email: george@taprootfarmpa.com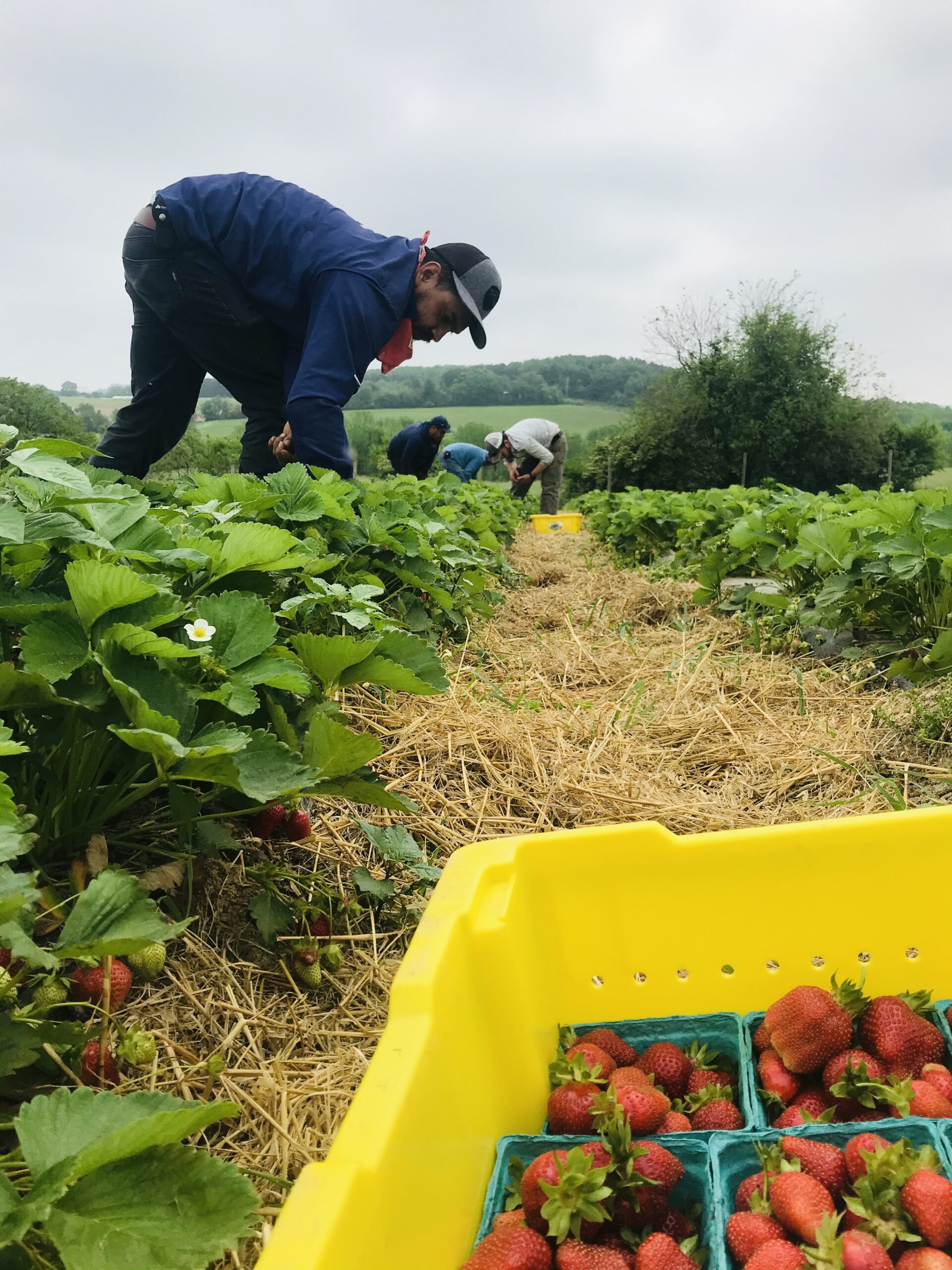 Join Taproot Farm! We are hiring for year-round and seasonal full-time positions on our Certified Organic produce farm. Taproot Farm is a 200 acre Certified Organic diversified produce farm with approximately 50 in production. We grow over 100 varieties of produce including an acre of blueberries and strawberries. We also run laying hens on pasture and raise small herds of cattle and pigs on pasture. We sell our produce through our CSA program, to a wholesale distributor, and at a farmers' market in Philadelphia. Now in our 14th season, Taproot Farm employs up to 20 people in the height of the growing season. Our awesome crew is a mix of returning seasonal employees from Durango, Mexico, and year-round or seasonal local folks. We have a great team and we work together to grow high quality produce while being good stewards of the land.
Workdays are Monday through Friday, 7am-5pm during the main growing season, with one hour for lunch. Seasonal employment runs from April through November. We encourage a community atmosphere, positivity and friendship with our crew. We take pride in the high quality Organic produce we grow on our farm, and we take pride in the farm as a team.
Farm crew responsibilities may include:
Working in greenhouse and field production
Seeding and transplanting crops
Pruning and trellising crops
Weeding and cultivation of crops
Harvesting produce
Working in the packhouse sorting and packing produce
Installing and maintaining irrigation
Field maintenance: mowing, trimming, fence maintenance, general clean-up, etc.
Tractor work
Working with laying hens or livestock
Staffing farmers' markets
We're looking for highly motivated, responsible and hard-working individuals who work well outdoors, work well with their hands, and can persevere through the successes and challenges of a farm season. Join the Crew!
Preferred Background and Skills:
Previous farming or gardening experience
Familiarity with produce varieties
Physical strength and agility enough to lift 50 pounds and touch one's toes
Endurance to work a full day in varying weather conditions
Strong organizational skills and attentiveness to detail
Motivated and quick in work
Hand-to-eye coordination and skills
Some Spanish language skills a plus
Valid Driver's License
Compensation:
$16.55 per hour starting wage. Wage is negotiable DOE
2 week paid vacation for year-round employees
3 days sick-leave
Free produce for eating, preservation, etc.
Annual raises
Interested? Email George at george@taprootfarmpa.com
Go to www.taproofarmpa.com for more information about who we are and what we do.