Details
Posted: Thu, January 13, 2022
$20 per hour for a 20-hour week
New Hope, PA
job
Phone Number: 215-622-0424
Email: csnyder@rollingharvest.org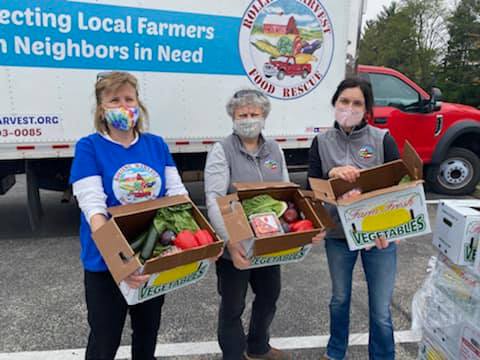 The Food Distribution Coordinator is a seasonal position that is essential to Rolling Harvest's nonprofit mission of ensuring that no healthy food goes to waste while so many among us are going hungry. The perfect candidate brings a strong sense of social justice, a desire to build community around food access, and a commitment to better environmental stewardship.
Working directly with Rolling Harvest's Program and Executive Directors, You will help coordinate logistics for opportunities to rescue and re-distribute wholesome fresh food from our many partner farms and food producers.
The food will then either be directly distributed among our many emergency feeding partners and programs, or be stored for distribution in our cold storage facilities.
Lead teams of volunteers for weekly on-farm gleanings at a variety of locations.
Assist as needed with food delivery and distribution at our many community free farm market programs.
Oversee implementation of best practices of food safety and quality control to ensure only fresh, wholesome food gets donated to our recipient families.
This position is best for someone who is very flexible and can operate in a last-minute triage environment. Must be comfortable repeatedly lifting up to 50 pounds. Most work is outdoors in all weather conditions. Must be able to work independently with little supervision, as well as operate within a team. Strong communication skills and documentation skills. Spanish speaking is a plus.
Serv-Safe Certified a plus.
Training provided for on-farm gleaning protocols, first aid training, and food safety certification.
Position is seasonal and follows the local harvest from mid- March to mid-December. Compensation is $20 per hour for a 20-hour week. Must be comfortable driving a company transit van, with all distribution and delivery expenses covered. Familiarity with driving refrigerated 16-ft box truck with lift gate a big plus.