Details
Posted: Thu, February 18, 2021
Carlisle PA
job
Email: michelle@rootsflowerfarm.com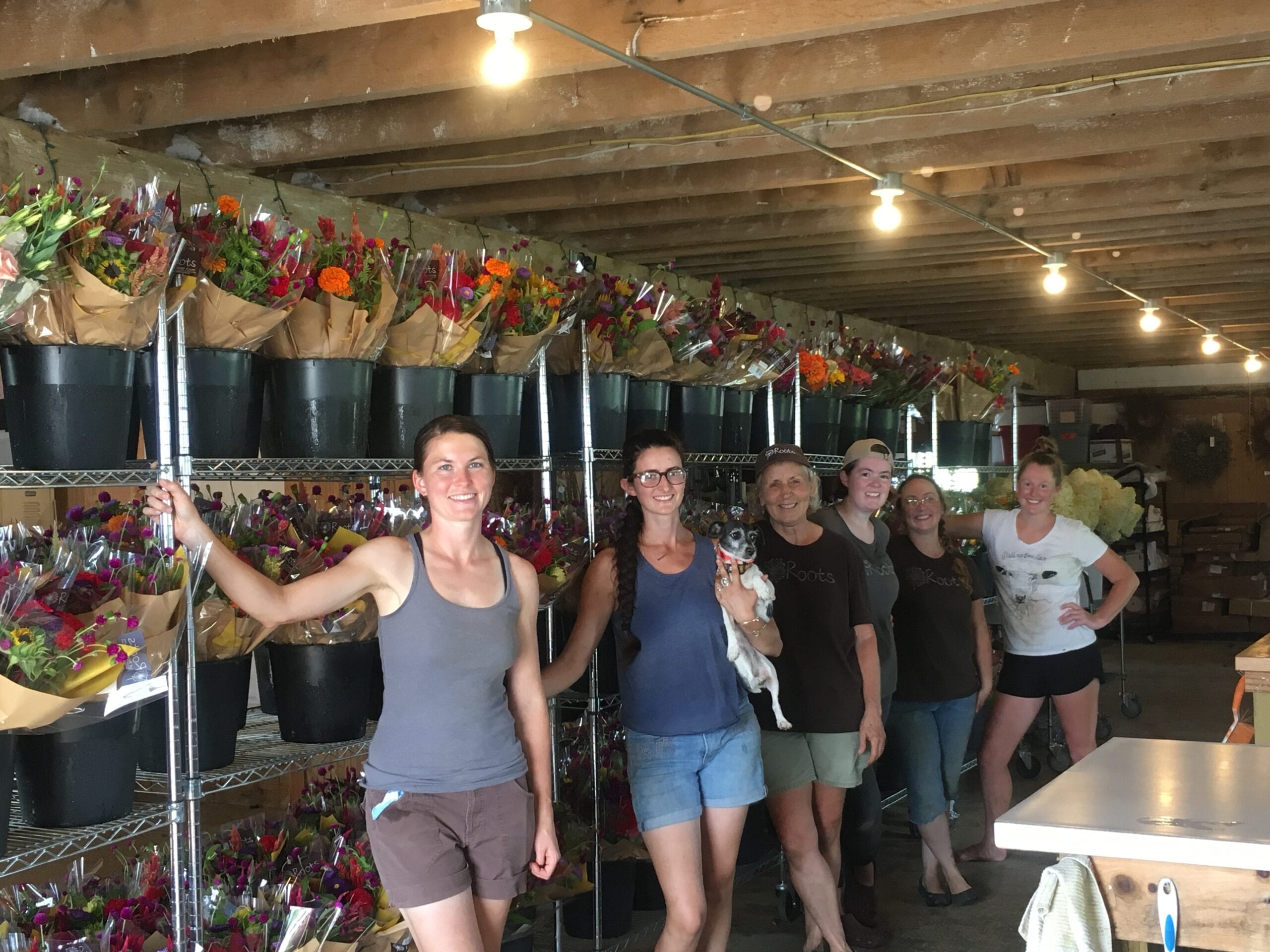 Join the Roots team for the 2021 season!
Our energetic, fast paced, production-oriented cut flower farm is hiring! Our small crew grows every stem we sell, produces over 25,000 bouquets each season, designs for events, and holds seasonal on-farm pop-up shops. We are efficiency focused, sustainability focused, plant focused, profit focused, and people focused!
Full-time farm worker April-October (Monday-Friday, some weekends)
Part-time farm worker June-October (8-4:30ish Monday, Wednesday & Thursday)
Farm Worker Tasks will include: transplanting, weeding, daily harvest, processing (stripping stems & grading), and cleaning/maintenance of our beautiful farm. Additional tasks may include: bouquet making, seeding, delivery driving, and limited design work, all dependent on qualifications.
Applicants MUST possess the following:
• Available every Monday, Wednesday & Thursday July-October 8-4:30
• Physical and mental stamina to work in all weather conditions.
• Ability to maintain a fast, efficient pace while maintaining the highest quality, especially during redundant tasks. Hustle!
• Consistent attention to detail.
• Team player, commitment to task completion.
• Minimum 1 year experience farming or other relevant production work.
• Reliable transportation to and from work, with some flexibility on day-end timing.
• Most importantly, be a kind human!
We also desire: Flower or produce harvest experience, attention to detail, ability to see the big picture, comfort working both alone & in groups.
Delivery driver June-September (7am-2:30ish every Thursday)
Deliver flowers to Wegmans stores throughout PA. Have an impeccable driving record. Be personable and attentive to detail.
Market vendor at Farmers on the Square May-December (1-7:30ish every Wednesday)
Represent Roots at Farmers Market. Have an impeccable driving record. Possess excellent customer service skills. Be responsible, independent and self-sufficient.
Please email cover letter, position(s) applying to, resume, and references to info@rootsflowerfarm.com