Details
Posted: Mon, June 13, 2022
$1000
Burgettstown
sale
Phone Number: 7247770790
Email: vanessa@cherryvalleyorganics.com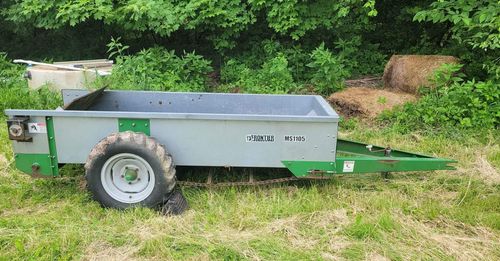 Frontier MS1105G manure spreader has been modified to spread in one bed at a time. Specs listed in pic. Chain broken on one side. Wheels and tow bar in great condition.
Comes with owners manual.
Purchaser must come own towing unit, muscle to move onto towing unit including ramp to get on unit (limited tractor help to support, no people available to help).