Details
Posted: Fri, March 3, 2023
$15/hour
Bulger
job
Phone Number: 7402199993
Email: ellen.baird@rivendalefarms.com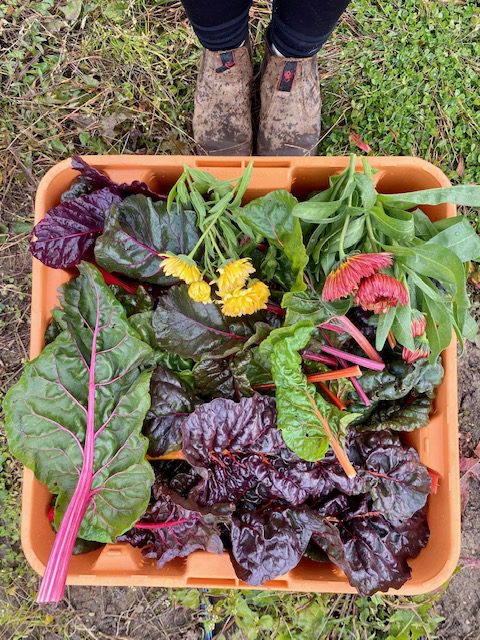 POSTING DATE March 1, 2023
POSITION Intern/Field Crew
SCHEDULE 24-40 hrs/wk Full-time or Part-time available
START/END DATE Flexible. April/May – October/November
Weekend availability is appreciated but not required
COMPENSATION $15/hr
HOUSING Tentative, based on availability at time of hire
Rivendale Farms is located about 45 minutes outside of Pittsburgh, Pennsylvania. The farm sits on over 900 acres and is home to many departments, including Livestock, Equine, Wildlife Conservation, and Crop Production. For the 2023 Season, we are looking to grow our team by hiring several seasonal, full-time, paid positions in the Crop Production department.
The internship will provide hands-on experience, with all seasonal staff members having the opportunity to assist with every aspect of our fruit and vegetable operation, including:
Seeding, transplanting, and harvesting
Irrigation installation and repair
Cultivation of field and greenhouse crops, weed management, and cover cropping
Pruning and trellising in field, orchard, and greenhouse
Insect monitoring and identification, learning to work within our Integrated Pest Management plan
Post-harvest washing and packing of produce for delivery and storage
Dehydrating and freeze-drying of excess harvests
Orchard installation and maintenance
Use and operation of small-engine equipment (weed whackers, backpack sprayers, blowers, BCS walk-behind tractor)
Use and operation (supervised) of larger tractors on occasion
Additional Requirements:
Valid driver's license and reliable transportation
Applicant should be punctual, hard-working with a strong attention to detail, and willing and able to shift focus as plans and priorities change
Applicant should feel comfortable working in proximity to large equipment and near livestock
Able to lift 50lbs, be willing to work in all weather conditions, work on a ladder as needed, and be able to stand for long periods of time
To be considered, applicants must also be fully vaccinated against COVID -19 as currently defined by the CDC and willing to complete a background check prior to hire.