Details
Posted: Thu, September 3, 2020
Warfordsburg, PA
job
Phone Number: 4132598166
Email: faithkillough@gmail.com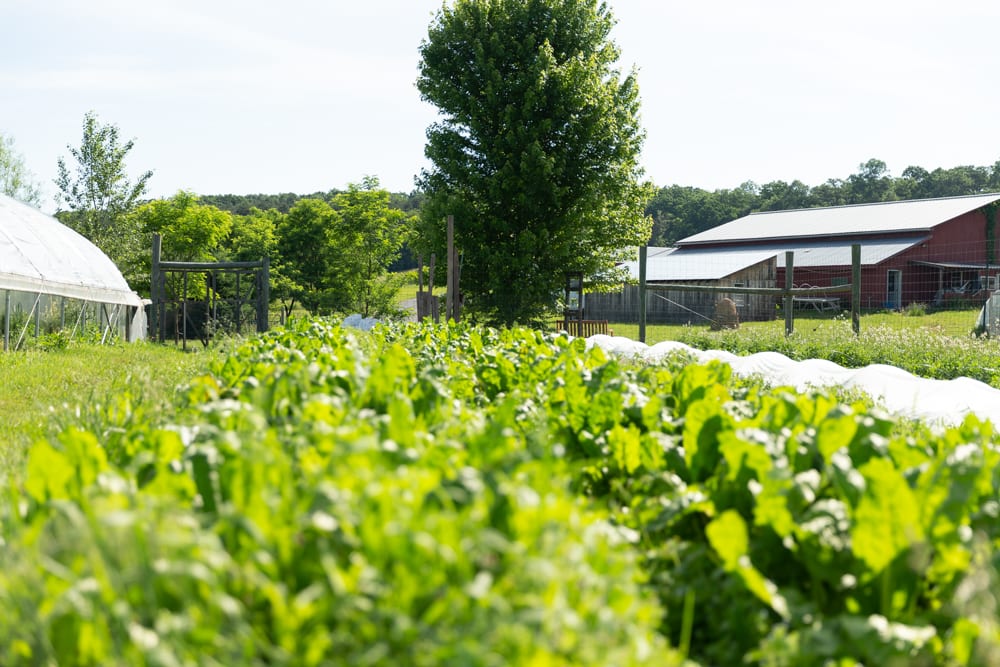 Internship Starts: Open until filled
Internship Ends: Oct 30 or Nov 30
Number of Internships Available: 2
Application Deadline: Flexible. We are looking for someone as soon as possible.
Minimum Length of Stay: 1 month
Internship Details: Seeking a full-time intern to work in our organic CSA garden. Farm intern tasks will include weeding, planting, harvesting, weed-whacking, and processing food for CSA shares and farmer's market.
Educational Opportunities: We are a certified organic farm. Skills to learn include tractor operation and maintenance, other machinery, low-till techniques, seeding, transplanting, growing, organic weed and pest control techniques, organic fertilizing techniques, crop management and planning, CSA management, farmers market sales, etc.
Skills Desired: Good communication and teamwork skills are highly valued. Must be able to both follow direction and work independently with instruction. Must be able to lift 50 lbs without trouble and be willing to work in all weather. Must be willing to follow all COVID safety measures including wearing a mask when working indoors. Due to COVID, we may require a COVID test or other screening before you arrive.
Housing: Housing is provided in same-gender dormitory and cabins. Showers are outdoor showers. Kitchen space is shared with other interns, and all are responsible for cleaning up after themselves.
Meals: We do not provide meals, but you are welcome to a share of vegetables from the garden.
Stipend: $200-$500/month depending on experience
Preferred method of Contact: Email, faithkillough@gmail.com or text 413-259-8166
General Farm Description: Our farm is 150 acres in the beautiful hills of south central Pennsylvania. Clouds and mist roll over the ridge and fill our valley with beauty in the morning and the evening. We have about 3 acres in vegetables for a CSA and farmer's market, a young orchard, and heritage Tunis sheep. We have a Sufi retreat center that attracts visitors from across the country. The farm is located about two hours from D.C., Baltimore, Pittsburgh, Harrisburg, or State College. One hour from Frederick, Cumberland, or Winchester. Less than half an hour from Berkeley Springs W.V., where there are shops, a health food store, restaurants, a movie theater, swimming holes/pools, an art co-op, and the Berkeley Springs state park that holds concerts Saturdays in July and August. We are a spiritual community that practices Sufism. There are workshops held here regularly to help deepen spirituality, peacekeeping and mediation, and self awareness. We hold a strong commitment to land stewardship and service. We would like to share what we know about organic farming. We regularly donate food to food banks and shelters. It is a wonderful opportunity to immerse yourself in a community striving to live sustainably and drink up knowledge and experience in a variety of activities. Please contact us is you would like to visit. We are a drug and alcohol free community and are Muslim friendly, with all faiths welcome. Due to limited housing, we cannot host children, pets or non-working spouses /companions.