Hiring a Part-Time Farmer at Adrian's Garden, NJ
Details
Posted: Mon, March 29, 2021
Skillman, NJ
job
Phone Number: 6106139404
Email: adriansgardenNJ@gmail.com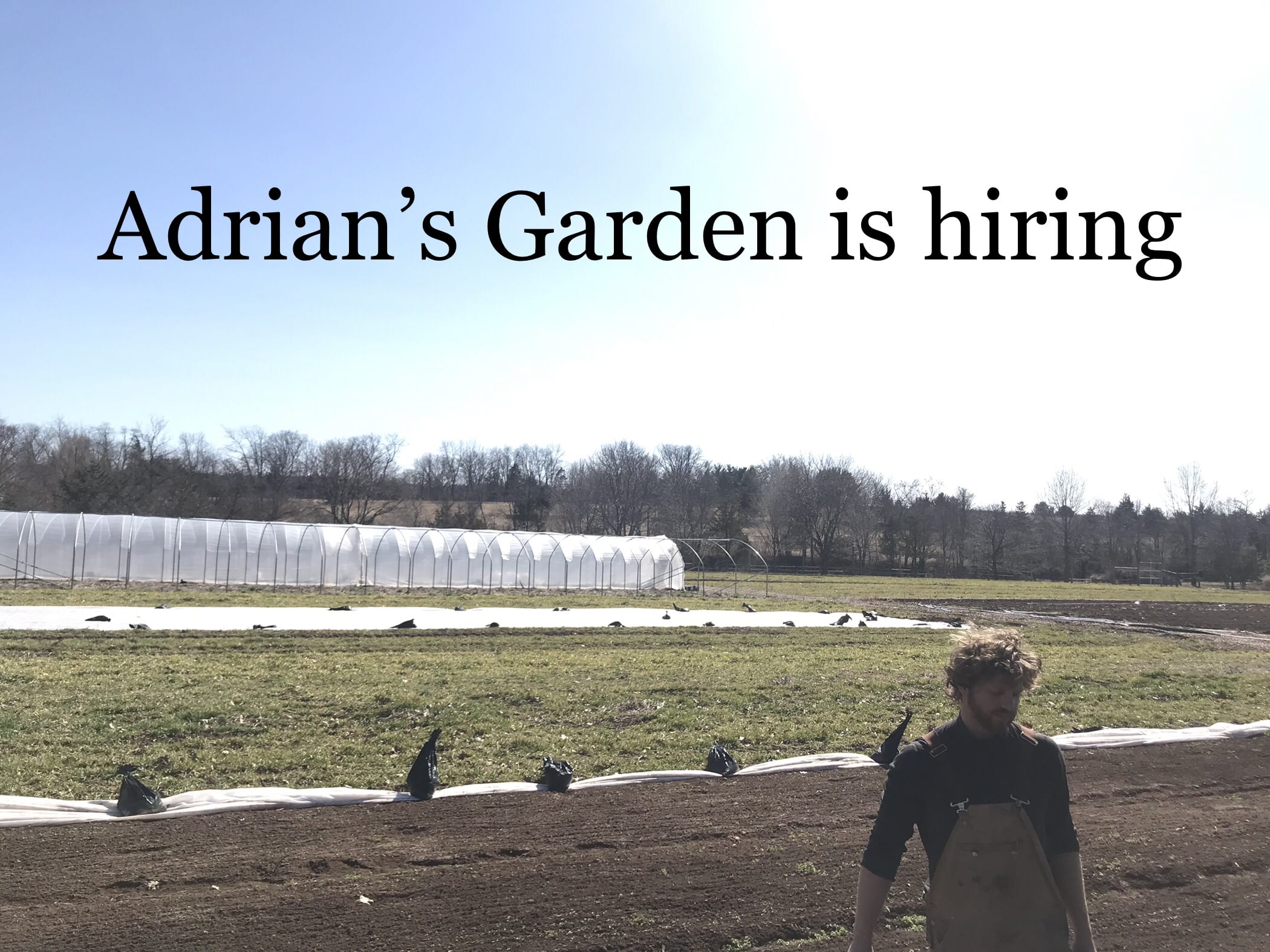 Adrian's Garden is hiring!
We are looking to hire a part time farm worker from May 3rd – October 15th; 3 days per week, 8 hours per day. The job will include harvesting, wash/pack, and animal care. Pay is $12.50/ hour plus vegetables. We are looking for a hard-working, committed and energetic individual eager to work and learn in a positive environment.
Adrian's Garden is a farm in Skillman NJ growing organic produce for many of Philadelphia's finest restaurants and for our local community. We are located on an 100 acre farm, with 3 acres in high intensity vegetable production. We are dedicated to growing the highest quality produce possible and focusing on efficient farming production systems.
Please send resume and cover letter to adriansgardennj@gmail.com