Greenhouse Manager sought for large CSA farm in NJ
Details
Chesterfield, NJ
job
Phone Number: 6098479066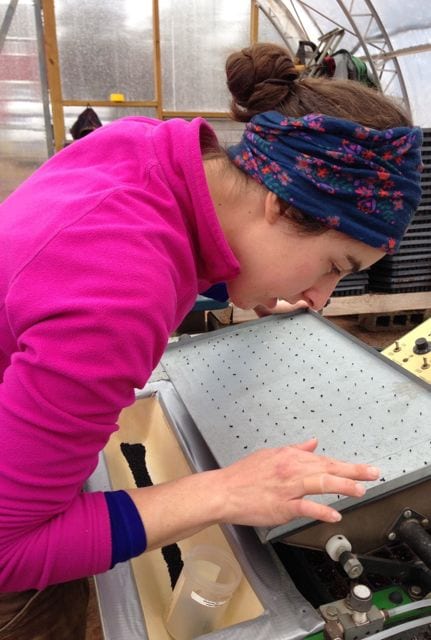 Honey Brook Organic Farm is one of the largest and oldest organic vegetable crop farms in the Northeast, with 120 acres in production for a 3200+ member CSA. We offer a diverse job experience in a farming operation continuing to expand its crop offerings and production technologies. Honey Brook Organic Farm is a model of sustainable, profitable farming with a wealth of valuable experience to share with employees.
The greenhouse manager has primary responsibility for all aspects of greenhouse transplant production including;
1) Working with farm manager to develop transplant production schedule.
2) Recruiting, training and managing greenhouse workers (including managing work/vacation schedules).
3) Transplant production which involves mixing media, filling flats, and seeding.
4) Water, fertility and pest management in the houses.
5) Greenhouse climate control and monitoring.
6) Maintaining inventory of greenhouse supplies, including end of season seed inventory.
7) Assist with winter seed ordering.
8) Maintains an organized and sanitary environment in greenhouses and storage areas.
9) Works with field manager to ensure timely field planting of transplants.
10) Coordinates PYO flower and herb plantings & maintenance of these plantings, including placing field signage for CSA members at both the Chesterfield and Pennington farms.
Applicants should have a strong background in greenhouse production including vegetable crops, greenhouse systems and equipment. Applicant should also have the ability to work independently, prioritize work, anticipate issues, problems and develop solutions, problem solve and be pro-active in detecting greenhouse issues.
This is a ten-month position at our Chesterfield farm, located at 258 Crosswicks Ellisdale Road in Chesterfield, NJ, with hours fluctuating during the growing season from 60 hours from mid-February to August, 50 hours from September to October and decreasing to 30-40 hours for November. Includes some Saturday work. Accrued sick time pay and one "Individual" share of produce included as part of compensation package. Shared housing may be available. Mail cover letter & resume Honey Brook Organic Farm, PO Box 1096, Pennington, NJ 08534 or email.