Details
Posted: Tue, November 26, 2019
Millersville, PA
job
Phone Number: 717-871-3110
Email: farmer@homefields.org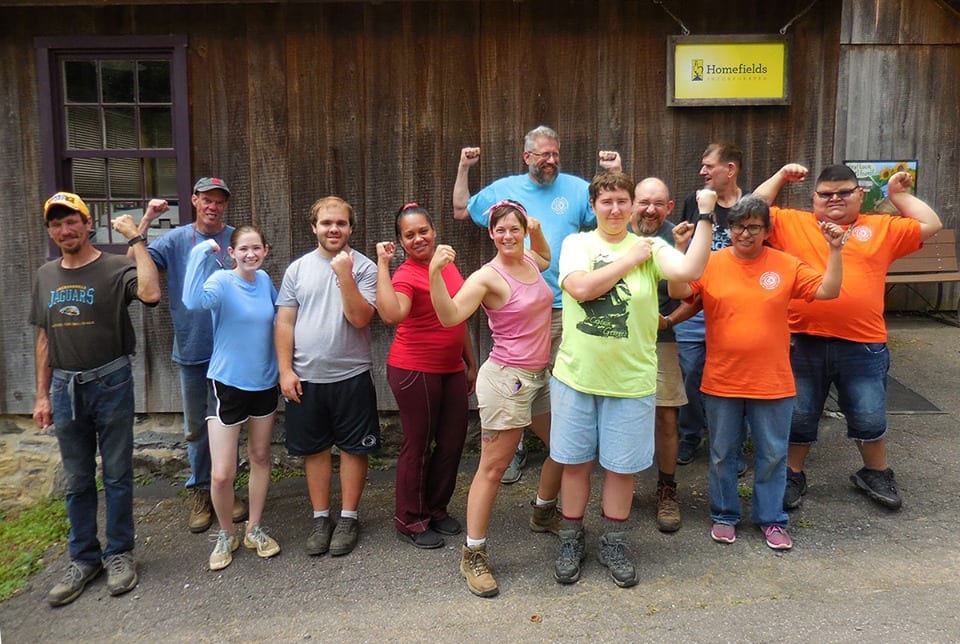 Homefields Care Farm in Millersville, Pennsylvania is looking for a full time lead farm hand from mid March-end of November. The position is Monday-Friday from 8am-4:30pm with a ½ hr unpaid lunch break. Some Saturday work may be required based on weather and farm needs but the position will never be more than 40 hrs/week. Pay is $10/hr. The farm hand will also receive a vegetable share weekly from June-November ($430 seasonal value).
The history of our farm: Homefields Incorporated was formed in the early 1990s by 5 families who had adult children with Intellectual or Developmental Disabilities as a place where they and other adults with IDDs could live and work. 25 years later Homefields Care Farm is Lancaster County's oldest Community Supported Agriculture (CSA) program. We currently have around 150 shareholders. We produce the full spectrum of vegetables and small fruits that you would expect from a CSA. We're situated on 28 acres with about 7 in production each season. To see more, visit our website at www.homefields.org
The lead farm hand position is entry level, although any vegetable farming experience is a plus. The lead farm hand will work alongside the farm manager and other employees with and without disabilities in all daily operations of running a vegetable farm. Tasks will include:
-starting seeds in the propagation greenhouse
-assisting in bed preparation including raking and helping to lay plastic mulch
-planting seedlings both by hand and riding on a water wheel transplanter
-weeding by hand and with hoes
-setting up and running irrigation
-setting up and removing row cover
-harvesting greens, herbs, fruits and vegetables
-washing produce
-other tasks as needed
-training on tractors and with tractor mounted equipment is likely if the candidate expresses interest and competency
The farm hand will need to be in good physical condition and able to bend and lift 50 lbs (rarely, but sometimes necessary). The farm hand must also be comfortable working outside in most weather conditions. (We take shade and water breaks). The farm hand will need to have transportation to and from the farm each day. Housing is not provided.
Interested applicants can email farmer@homefields.org for more information. To apply, please send a resume and cover letter stating why you'd like to work at Homefields to Katie Landis at farmer@homefields.org.