Details
Posted: Mon, February 22, 2021
Newtown, Bucks County, PA
job
Phone Number: 215-598-7040
Email: anchorruncsa@gmail.com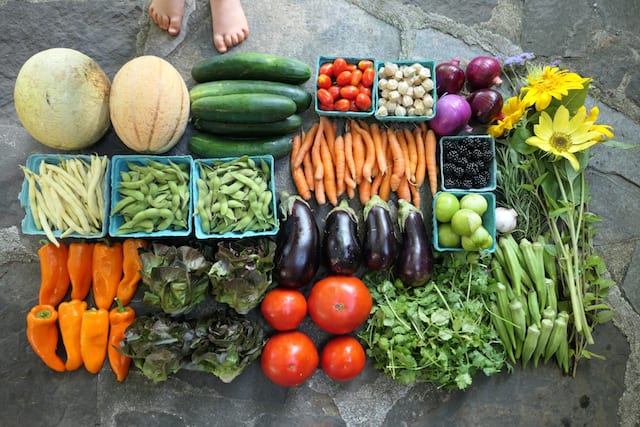 Anchor Run CSA, in operation since 2004, is a 15-acre Certified Organic produce farm supplying shares to 275 weekly CSA members.
Full Season, Full Time – March/April – November
Part Season, Full Time – May – August (a good fit for college students)
The Field Crew is the glue that holds our farm together. They are involved in nearly every step of crop production from seeding in the greenhouse, field maintenance, harvesting, to interacting with the membership. We rely on them to be engaged, open communicators, who work well on a team and thrive on the accomplishment of difficult tasks. Folks applying for the Field Crew position should be physically fit, able to lift 60 pounds, and ready to work in all weather conditions (extreme heat, rain, cold).
Work begins in March with greenhouse/tunnel preparations and seeding. As the weather warms work moves outdoors for transplanting, working with row cover, cultivating, and weeding. Erecting trellises, pruning, and leading groups of CSA members during 'workshifts' are all tasks that occur with regularity throughout the growing season.
The Field Crew works with a myriad of manual farm tools including wheel hoes, oscillating hoes, small hand tools, broad forks, shovels, spading forks, rakes, pruning sheers, etc.
Once the harvest season begins in mid-May the Field Crew spends Mondays and Thursdays harvesting for CSA distribution. Attention to quality control and consistent bunch sizes are a priority. Especially on these days it is necessary to work quickly and efficiently. Involvement in the CSA distribution (washing produce and bins, stocking the pick up room, greeting members) occurs on a rotating basis.
As crops come and go the Field Crew is involved in field clean up, removing plastic from beds, and dissembling trellising. Keeping the barns tidy as equipment and tools are removed and re-stowed in the barn is important.
Field Crew workers can expect a challenging and highly rewarding experience over the course of a full growing season. They will gain a well-rounded understanding of a for-production for-profit certified organic CSA produce farm.
Monday through Friday workday hours vary slightly over the season, but the Field Crew day is typically 8 am – 5 pm including an unpaid hour-long lunch.
Compensation for Full Season Field Crew starts at $13/hour, DOE, and includes a CSA share size of your choice (half, medium, full). On-site housing is available.
Compensation for Part Season Field Crew starts at $12/hour, DOE, and includes a CSA share size of your choice (half, medium, full). On-site housing may be available.
Prior farming experience is valued but not required.
To apply and for more information on us and our farm, visit our website (https://www.anchorrunfarm.com/pages/Employment-20) where you can view and download the application. Questions, please e-mail us anchorruncsa@gmail.com.