Details
Posted: Fri, January 10, 2020
Cochranville, PA
job
Email: Lisa@northstarorchard.com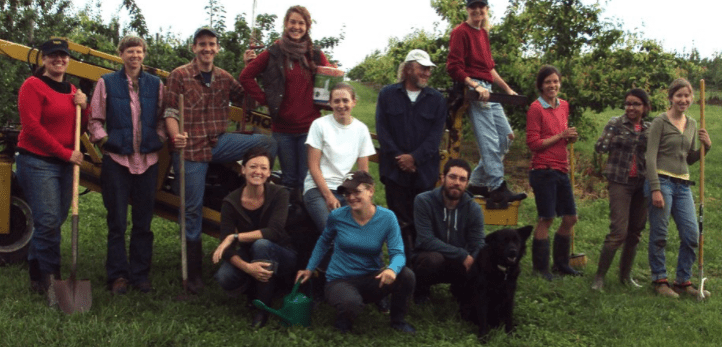 Positions Available at North Star Orchard in 2020 and beyond:
FT Orchard Apprentice
FT Vegetable Apprentice
PT/FT Retail Marketing Assistant
PT/FT Well-Rounded Farm Helper
Previous farming or marketing experience is not necessary, but demonstrating experience, strong interest, or education along those lines is preferred.
Positions start in April or May and continue until Thanksgiving, with opportunity for continuing long term employment for the right person/people (although winter work may be very limited or nonexistent)
About us: North Star Orchard is a 20-acre farm where our focus is on unique and heritage varieties of fruit (over 300 varieties of apples alone!) and a wide selection of vegetables. We operate a large fruit CSA, sell at area farmers' markets, and have an on-site farm store, so there is a lot going on for you to enjoy being involved in. We grow non-certified organically-grown vegetables on 5 acres and IPM tree fruit on about 12 acres. We also have an extensive, multi-year apple breeding program and have been developing new varieties of certain vegetables as well. For more information, visit www.northstarorchard.com
We have a great team of folks who are passionate about farming and sustainability issues. If you're someone like that, we'd like to learn more about you.
To see full details, including requirements and benefits, and to apply, visit https://northstarorchard.com/employment.
A resume and letter of introduction is required as well.