Details
Posted: Tue, September 6, 2022
See above
Narberth / PA
sale
Phone Number: 6106139404
Email: agp613@gmail.com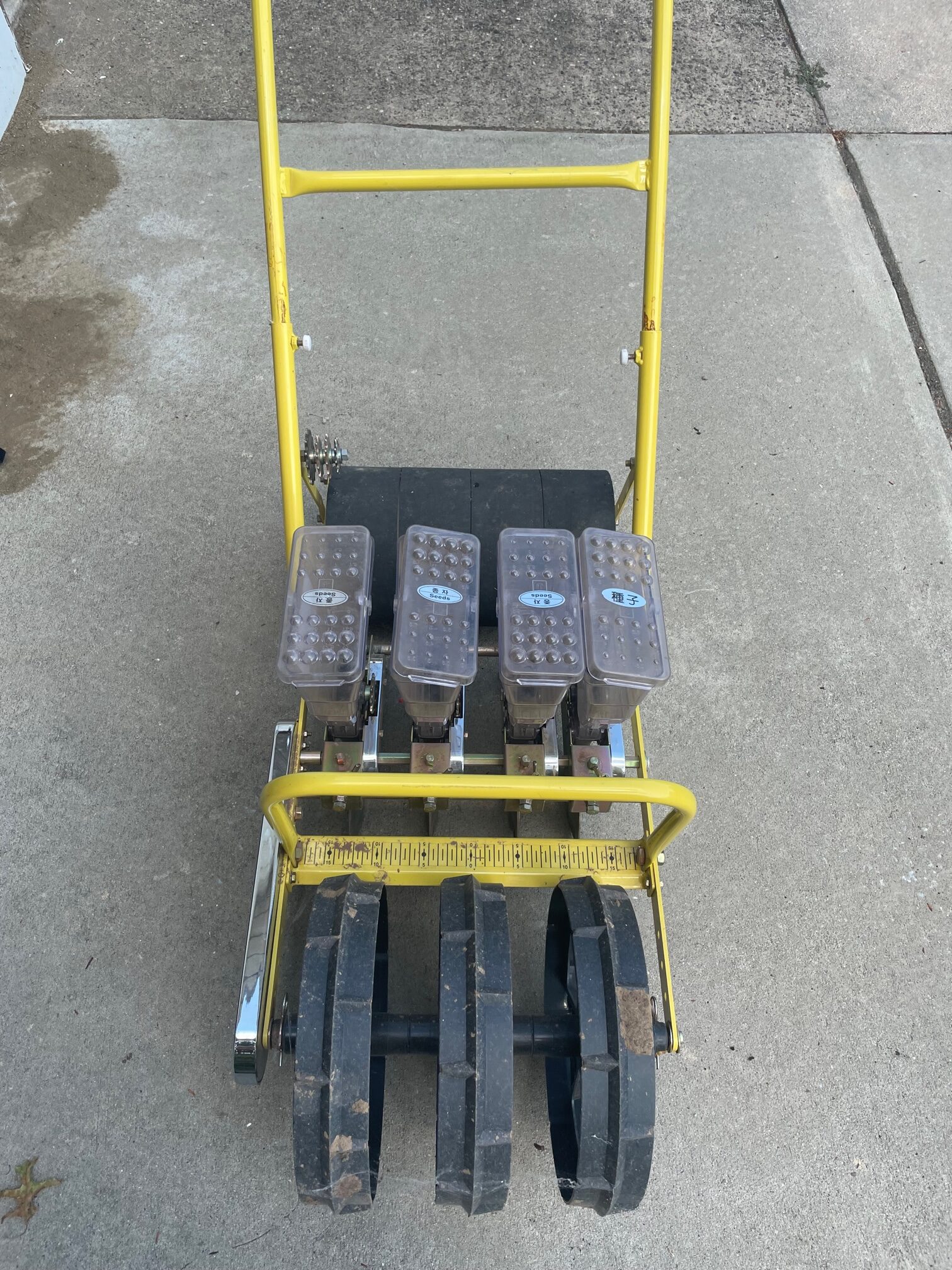 I'm selling a lot of recently purchased farm tools. All of these tools where purchased in 2021, used for the 2021 season and have not been used this year.
They are all in good shape and are all being sold for 20% off what they cost new.
Please reach out if you are interested in any of them, pick up only.
I have pics of everything if interested.
Thanks, Adrian
Quick Cut Greens harvester, 5 extra blades and replacement parts – $676
Paper Pot Transplanter – $699
Kwik Klik, V2 seeder for Paper Pots, includes PP bottom frame, and 4 top plates (5mm by 3mm, 4mm by 3mm, 2.5mm by 1.5mm, 6.5mm by 3mm – $731
6 spreader frames for Paper Pot – $240
Dibbler for Paper Pot – $200
JP4 (same frame as JP5 but with 4 hoppers – my preference for salad green spacing) $1,250
JP Rollers – 4 LJ-24, 4 X-24, 4 G-24, 2 R-24, 3F-24 – $24 each.
Paper Pot Trays, 50 trays available – $6.5 each
Winstrip Trays 72s, 13 trays available – $7.90 each
Winstrip Trays 50s, 15 trays available – $7.90 each
Paper Pot inserts – LP303-5. Full box of 75 – $215, half box of 38 insert – $108
I also have many AEA products, Please inquire if interested.