Details
Posted: Tue, November 19, 2019
Monthly Stipend, Housing, Produce, Pork, Help with job placement / farm plans
Chesterfield, NJ
job
Phone Number: 6092980029
Email: jess@fernbrookfarms.com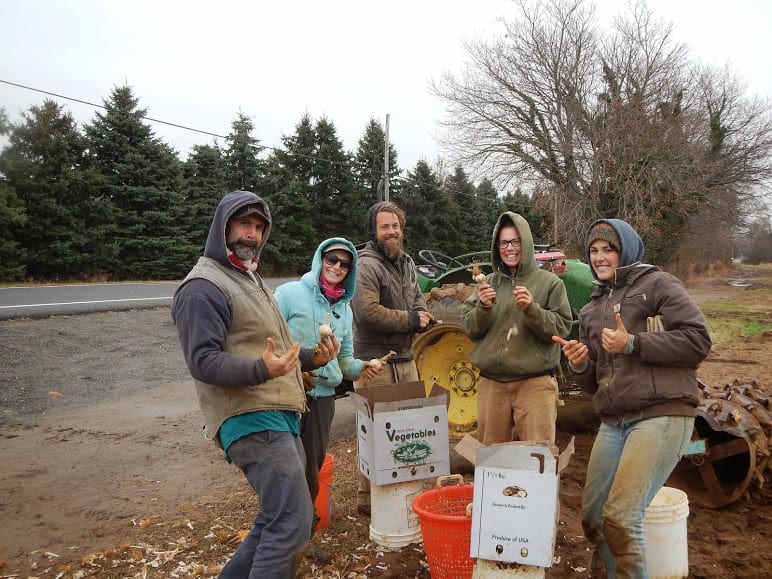 Fernbrook Farm CSA is committed to training the next generation of farmers and leaders in sustainable agriculture. We believe that the only way to really learn how to manage a farm is by helping to manage a farm. Our Apprenticeship is designed to give candidates a hands-on experience working in all facets of running a farm whether it's weeding a bed of carrots, staffing a farm shop, taking care of livestock, or managing a harvest. Farming requires lots of different skills and know-how that would be impossible to learn from books and workshops alone. Our Apprenticeship provides a full-season opportunity on a working farm to explore the possibilities of a career in farming. Over 30 farmers have graduated from our Apprenticeship since 2008. Our alumni have gone on to pursue their own opportunities in farming, sustainable agriculture, and food policy throughout the United States!
What We Provide – We will provide Apprentices with a farming experience designed to introduce them to all facets of managing a farm. The Farm Manager will work directly with the Apprentices to provide training and oversight to ensure that they know how to do all work required of them on the farm. Apprentices will receive a farm orientation so they are familiar with all of the equipment, buildings and grounds, and other people and programs at Fernbrook.
Apprentices will receive copies of the farm's written materials / records including crop plans, budgets, harvest records, planting schedules, and field maps. The Farm Manager will take time (usually during the fall) to go over the farm's systems for making crop plans, keeping records, marketing and outreach, and budgeting.
Apprentices will be given time and resources to attend regional field days, farm tours, workshops and conferences to enhance and broaden their learning experience and give them an opportunity to learn from other farmers and agricultural experts. We are members of NJCRAFT (Collaborative Regional Alliance for Farmer Training) – a network of sustainable farms in NJ and PA. The visitation schedule will be determined by the Farm Manager and the Apprentice (generally 2 per month).
In the fall, The Farm Manager will provide contacts, and guidance for any future farming plans the Apprentice is undertaking. The Farmer will also review resumes, farm plans, business plans etc to help the Apprentice pursue future farming goals. In addition, The Apprentice and the Farm Manager will set goals together in the spring and the Farm Manager will provide a mid-year and end-of-the-year performance evaluation and serve as a contact for future job recommendations.