Details
Posted: Wed, June 30, 2021
Columbus, OH
job
Phone Number: 6144212022
Email: jobs@oeffa.org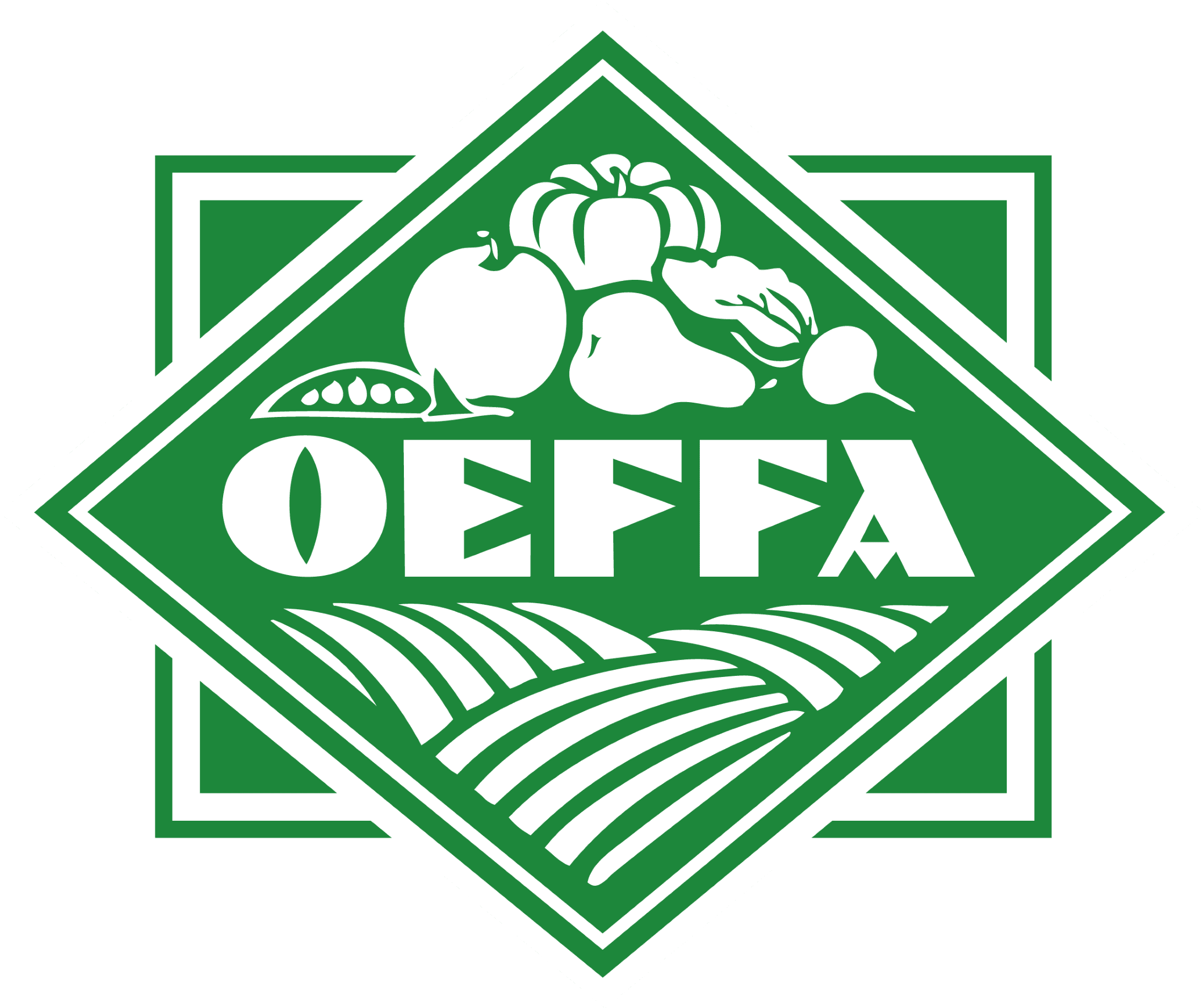 The Begin Farming Program Coordinator has primary responsibility for providing educational programming, as well as technical and other support to beginning farmers.
OEFFA's Begin Farming Program Coordinator will be tasked with providing technical support, as well as delivering an ambitious series of educational programming for Ohio's beginning farmers, including workshops, courses, on-farm apprenticeships, and farm tours. Topics span the spectrum of organic and sustainable production practices as well as financial and business planning and management. The Program Coordinator also takes responsibility for the administrative requirements of this grant-funded program, including ensuring that annual and final program and financial reports are submitted.
The work of the Program Coordinator will be supplemented by an additional staff position that will be added and will complement the Program Coordinator's skill set.
Therefore, OEFFA seeks applicants that have program development and administrative skills plus experience in either:
• Working with aspiring farmers or very new farmers with production, marketing, and initial business planning, or
• Working with established, early career farmers, which includes assisting them with business planning, enterprise budgeting, and financing.
To be successful in this position, you must be able to demonstrate: a high degree of knowledge about organic and sustainable farming; a minimum of three years' professional experience with successively increasing responsibility; experience in organizing multi-session and/or multi-presenter educational events; an understanding of the financial and management challenges faced by small-scale farmers; and a very successful track record of collaboration with colleagues. Prior experience in developing project proposals in the nonprofit sector would be a plus, as would a background in agricultural or adult education.
This is a full-time position based in our Columbus, Ohio office. Full or part-time telecommuting will be considered for candidates based in Ohio. The compensation range is $44,000-48,000 per year commensurate with experience and includes health insurance, paid time off, holidays, and sick leave.
Essential Functions
• Develop and execute educational programming for beginning farmers, such as on-farm apprenticeships, periodic workshops, farm tours, field days, mentorships, and business skills capacity building
• Design appropriate curricula for educating beginning farmers in agroecology
• Provide direct technical support to beginning farmers
• Produce materials for promoting beginning farmer educational opportunities
• Oversee and help carry out efforts to connect landowners with aspiring and current farmers seeking farmland
• Independently, or in collaboration with other staff, address various logistical needs and issues related to begin farming program workshops and other events
• Serve as spokesperson on beginning farmer issues with press and media; collaborate with other staff to identify staff or OEFFA members to speak with press and media, as appropriate
• Collaborate in writing grant proposals and reports
• Represent OEFFA at events and meetings
• Provide excellent customer service and assistance to our members and constituents by ensuring information and assistance needs are met, and all communications work is handled in a professional manner
Non-Essential Functions
• Answer general phone lines and provide other general office support
• Help grow OEFFA's membership
• Contribute to general fundraising event work
• Serve as a general spokesperson for OEFFA
Qualifications
• Bachelor's degree in natural sciences, environmental education, agriculture, or related area is preferred
• Experience in organic or sustainable crop, livestock, and/or horticultural production
• Knowledgeable about organic and sustainable farming practices, family farm business, and financial management
• Knowledge and experience in land access for beginning farmers and/or farm transfer strategies for exiting farmers and non-farmer landowners a plus
• Experience in developing and implementing educational events and materials for farmers
• Ability to plan, manage, and execute work including using spreadsheets and databases for tracking and analyzing information
• Ability to be flexible in scheduling work
• Excellent written and oral communication skills
• Ability to manage multiple tasks at the same time
• Passion about sustainable agriculture and organic agriculture, family farms, and rural places
• Sincere willingness to work to advance OEFFA's racial justice commitments
• Commitment to performing work with a high degree of accountability and consistent excellence with exceptional attention to detail and accuracy
• Ability to work independently
Deadline for Applications: Review of applications begins on July 20, 2021. Interested candidates are advised to apply by this date to receive full consideration, although the position will stay open until filled. (If this posting is removed from the OEFFA website, we are no longer accepting applications.)
Your application should be addressed to Renee Hunt, Program Director, and consists of three items: a cover letter, resume, and contact information for three professional references (indicate relationship to you). In your cover letter please address how your experience and background meet the requirements of the position. Please combine these as a single PDF file and submit via email to jobs@oeffa.org and for the subject line use "Begin Farming Program Coordinator."
We seek to recruit, develop and retain the most talented people from a diverse candidate pool, and all employment is decided on the basis of qualifications, merit, and organizational need. In the same way that biological diversity is foundational to the healthy agricultural systems we support, we recognize that diversity of people makes OEFFA healthier and more sustainable, and thus is a core value of our organization. As part of the application, we invite candidates to describe how their life experiences enrich the diversity of our organization.
For more information, go to www.oeffa.org.