Details
Posted: Tue, September 22, 2020
$30,000/year including housing - see more detail in job description
Lumberville
job
Phone Number: 2152069039
Email: jmcknight@rollingharvest.org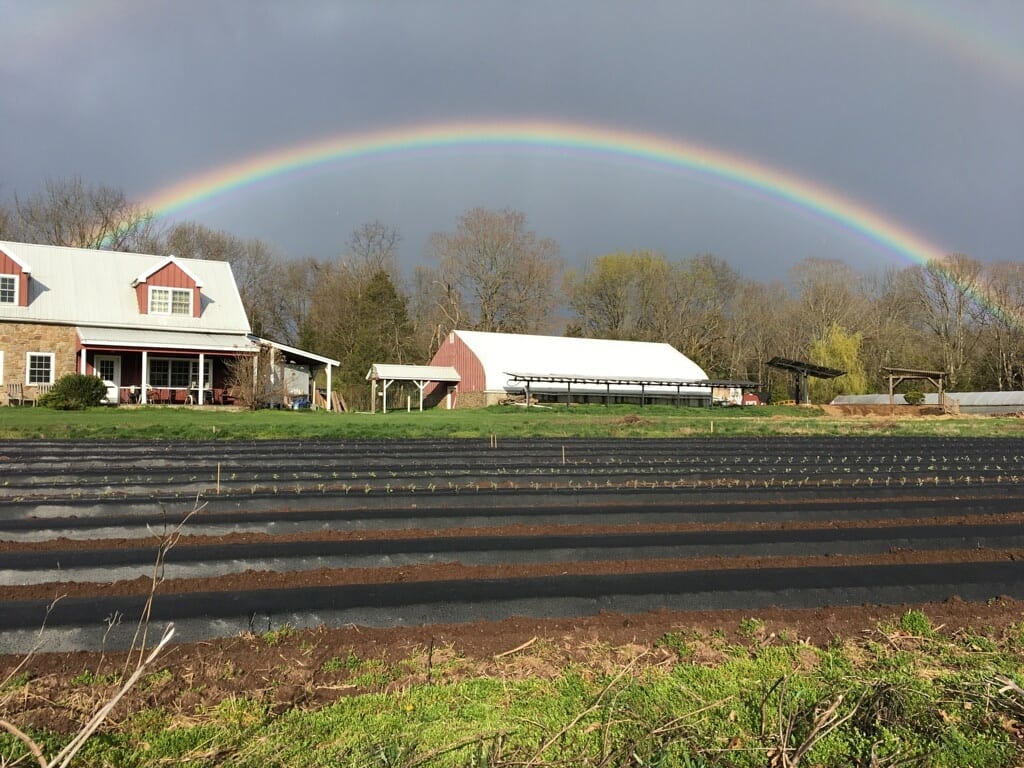 2021 Farmer for Rolling Harvest Food Rescue Donation Fields at Gravity Hill Farm
Help us to grow a limited variety of produce on three acres of our existing fields at Gravity Hill Farm in Titusville, NJ (http://www.gravityhillfarm.com) to donate to area emergency feeding sites. We promote sustainable, less-till agricultural practices and educate to connect the community with our important mission of increasing access to fresh, local produce for our neighbors in need, turning local food pantries into farmers markets. RHFR (rollingharvest.org) has been growing their food rescue gleaning organization over the last ten years and now has partnerships with 43 local farms and more than 60 hunger-relief recipient agencies.
We are looking for the perfect candidate to oversee all farm-related hands-on activities for our growing operation. There will be a dedicated RHFR staff member to help supervise the groups of volunteers, who will be onsite on Wednesdays and Saturday mornings from 9-11am to assist our farmer with any tasks needed to fulfill the mission—including planting, weeding and harvesting.
The farmer will live on the farm in private, fully furnished housing. Since all produce will be grown for donation, the normal farm duties of sales and marketing are not required. Excellent organizational, communication and documenting skills are essential for the successful management of the donation farm operation.
About the location: Just two miles away from the thriving scenic river towns of Lambertville, NJ-New Hope, PA, drawing thousands of New Yorkers and people from across the country to the area's many riverside dining, shopping and nature attractions.
Farm Manager for RHFR three-acre field.
Day-to-day sustainable farm management, growing and planning. Coordinate with Rolling Harvest Food Rescue staff to help supervise/educate twice-weekly volunteer and Corporate groups on Wednesdays and Saturdays 9-11am in season. Communicate with the farm property manager about any pest and wildlife issues, and farm equipment maintenance.
Salary and Benefits: Full-time, Year-round Farmer Position: $30,000 salary—expectation is for a 40-hour work week, although extra hours may be required in the height of the season as needed; $2400 healthcare subsidy; Private furnished housing including utilities; ten weeks paid time off in winter; access to farm produce. No pets
Job Requirements:
—Minimum two years seasonal sustainable farm experience. Extensive understanding of crop rotation, cover cropping, irrigation and soil maintenance, and weed management.
— Experience with up to 50 HP tractors and plasticulture. Knowledge of farm equipment to ensure proper function.
—Must share a strong sense of social justice, food access for neighbors in need, and food equity, as well as a desire to share knowledge of sustainable farm practices to educate visiting volunteers.
—Experience planning and managing planting and work schedules with property staff and volunteers; setting goals and critical timelines. Positive, strong work ethic, energetic attitude and strong communication skills.
—Valid driver's license and background check; CDL not required but a bonus.
All interested candidates please email cover letter and resume to:
Cathy Snyder at csnyder@rollingharvest.org.