Details
Posted: Thu, June 18, 2020
$10/hr plus variable weekly bonus (see description for details)
Perkasie, PA
job
Phone Number: 513-348-9293
Email: greenzameenfarm@gmail.com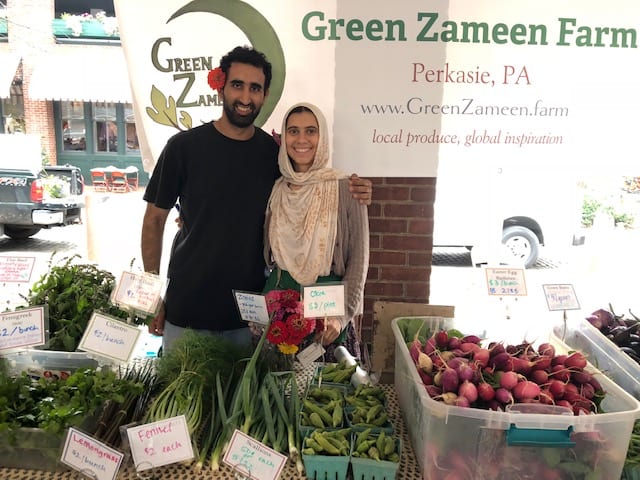 Green Zameen Farm in Perkasie, PA is looking for a motivated, hardworking person who loves the outdoors and sustainable agriculture to work 20 hrs/week on our 3 acre vegetable farm from now through October. We need help with harvesting, weeding, planting, washing/packing, and all the other miscellaneous tasks of veggie farming. This is a great opportunity for someone who is interested in vegetable farming/gardening and wants to get some hands-on experience!
Pay is $10/hr plus a weekly bonus that depends on our farmers market sales. This job is hard work, and we know a good employee deserves more than $10/hr, but we can only pay more if we're making enough money to begin with! Our solution is to calculate 10% of any farmers market sales we make in excess of $1000 each week and pay that as a bonus. Last year our average weekly market sales were $1550, which would come out to an average weekly bonus of $55. We are aiming for similar numbers this year but please be aware that there's no guarantee! Farming is always unpredictable and Covid-19 has made everything more challenging, but we hope and expect to be able to offer at least some amount of bonus most weeks of the season.
Job requirements:
– Transportation to/from work
– Physical fitness (must be able to comfortably lift 50 lbs, spend long periods of time bending/crouching, etc)
– Willingness to work in any weather short of actually dangerous storms
– Punctuality and dependability
– Attention to neatness, organization, and detail
– A smartphone (not 100% required, but really helps, because we keep our harvest records, to do lists, etc on Google sheets)
– Receptivity to constructive criticism. Even if you're doing an amazing job, you'll probably hear "Excellent work, can you do the same thing but a little faster next time?" It's not a judgement of your work ethic, it's just a request for even more efficiency as you gain expertise!
– Willingness to work on tasks alone (this will be most of the time) or cooperate effectively with others
– Competence driving a large pickup truck is a plus, but not required.
– Applicants with previous farming/serious gardening experience will be given preference
If interested, please contact Tasneem at greenzameenfarm@gmail.com. Looking forward to hearing from you!