Details
Posted: Wed, November 20, 2019
Easton, PA
job
Email: hunterhillcsa@gmail.com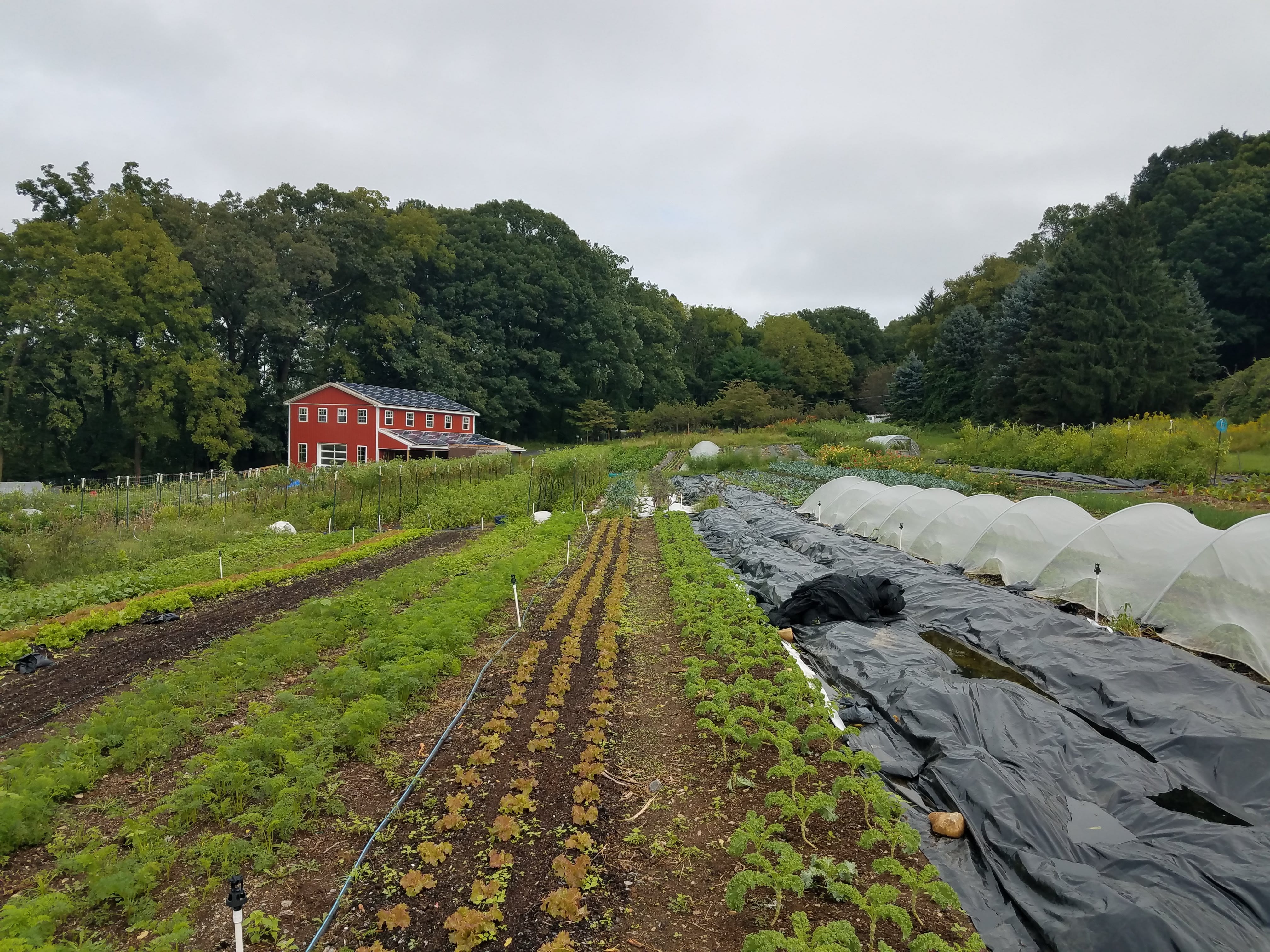 Hunter Hill CSA is a small CSA farm in Forks, PA, owned & operated by Dan and Katy Hunter. We grow vegetables, fruits, herbs, mushrooms, and flowers on 1.5 acre almost exclusively for our 175 member CSA. We offer an opportunity to experience what small-scale, regenerative, no-till CSA farming is like in the Lehigh Valley.
The Hunter Hill CSA employee will work closely with Dan in all tasks concerning the production, preparation, and sale of the season's produce shares (i.e. weeding, harvesting, washing, packing, maintaining irrigation and fencing, seeding, planting, watering, etc). As anyone who has worked in vegetable production before will know, farming is physically demanding and uncomfortable work. Our farm is no exception-sometimes the job demands working for extended periods in bad weather doing tedious things. That said, working on our small farm is an excellent opportunity for someone who wants to have a hand in all aspects of a farm operation.
Our crew is very small and individuals often spend a lot of time doing independent work. For 2020 we will be hiring 2 full-time crew positions. Full-time on our farm is 40 hours/week during weekdays (we do not participate in any farmer's markets). We are looking for workers who have at least one season of experience in vegetable production, are reliable, have a positive attitude, strong work ethic, are physically capable, patient and attentive to detail when dealing with produce, and are straightforward in communication.
For more info about our farm:

http://www.instagram.com/hunterhillcsa
Position starts mid-March and finishes mid-October.
Compensation is $11.50/hr for 40 hrs/wk, plus produce .
Please email a cover letter and resume to hunterhillcsa@gmail.com